So what exactly do you know about synthetic food dyes? For years I have been aware that food dyes were unhealthy and I knew that they tended to provoke wild behavior in particularly susceptible kids. For that reason, I tried generally to avoid them. But I realized recently that I've really only cut out the glaringly-obvious examples of food dye (like strictly prohibiting Kool-aid and Fruit Loops.) I haven't been aggressively screening all of our groceries for these annoying colors that are so bad for the whole family. After our last trip to the pediatrician, I knew I had to do more.
My youngest has always had some issues with focusing and hyperactivity. His pediatrician has recently diagnosed him with ADD, which came as no surprise to me. Her advice included adding Omega 3's to his diet, guarding his sleep very carefully, and cutting back on video games. Also, we are making some small changes in his diet to help him do the very best he can this year; these efforts include eliminating synthetics dyes from the whole family's diet.
My first thought was, what exactly am I cutting out here, anyway? So I decided to do a tiny bit of google-research. Now, I know that you have to be careful about google and it isn't the most scientific way of sorting info but I had to start somewhere. So here is what I found after googling "food dyes health risk".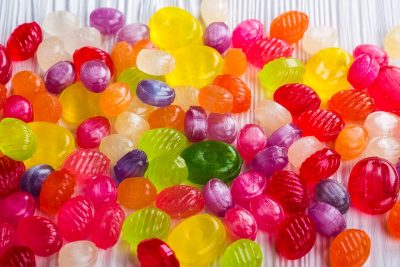 The most popular (and potentially harmful) synthetic dyes (specifically Yellow 5, Yellow 6 and Red 40) contain chemicals linked with cancer. In addition, research finds that many children struggle with  allergies, hyperactivity, learning impairment, irritability and aggressiveness after exposure to these kinds of dyes. Click here to read the entire article from EatingWell.com.
Wow. That's really worse than I thought and super alarming. Why are these dyes in our foods anyway? Europe banned these chemical colors ages ago, but the FDA still hasn't made a change. In fact, we still import food items from Europe with the chemical food dyes, even though they sell the same products on their market without the harmful synthetic dyes. How messed up is that?
If you'd like to read more about what the FDA is doing (or not doing) in regard to food dyes, check out this article Seeing Red: Report Finds FDA Fails to Protect Children in Light of New Evidence on Food Dyes. It's pretty sobering information, especially realizing that many major companies are selling dye-free products overseas, while continuing to serve our children chemical-laden versions of the same items. I hope you will also take time to sign the Change.org petition here urging the FDA to update it's food dye policy!
So what's the good news for those of us still waiting on changes from the government? The upside is that many companies are making their products better every day and have already jumped ahead of the bandwagon and removed synthetic dyes from their brands. There are great changes happening even this year from major brands like Kraft, General Mills, and Nestle! While my family waits with anticipation for some of these improved products to make their way to our local supermarket, we'll be watching our ingredient labels with care and simply avoiding processed food as much as possible (which is a health win, anyway).
One of the main concerns of mine is finding safe candy to have on hand for my son, especially for social events when sweets are a highlight for the kids. Fortunately, there are great organic candy options that are free of synthetic food dyes. We will be buying some of these dye-free candy brands from Amazon: Black Forest Organics, YumEarth Organics, Lovely candy, Surf Sweets, Tru Joy Sweets and Glee Gum!
Has your family eliminated artificial dyes? I'd truly love your advice and tips on how to make this process easier, especially when it comes to dealing with holidays and school events! Please share your wisdom in the comments.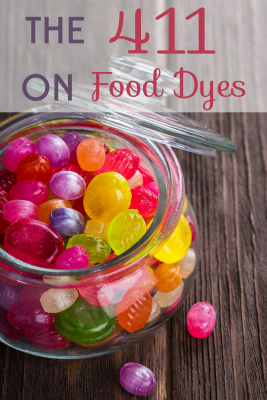 This post contains affiliate links.