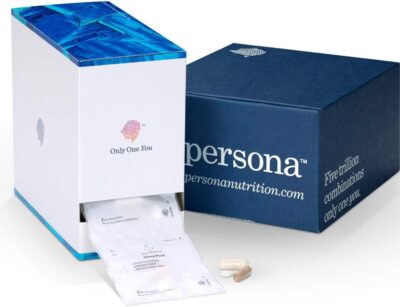 This is a great idea for a product! Today only, save 40% off Persona Vitamin Essential Packs. Nutritionists and doctors developed a pack of natural solutions to support sound sleep, promote feelings of relaxation, provide regular sleep cycles, and improve sleep quality.* We have combined three supplements into one convenient pack to support a relaxed body & mind.* Today only, snag the Persona Sleep Vitamins | Essential Pack Customized for Sleep | 28 Day Supply | Sleep Aid for Adults | Melatonin, Ashwagandha, Herbal Rest Blend Helps You Fall Asleep & Stay Asleep | Dr. Recommended for only $16.79.
FALL ASLEEP & STAY ASLEEP – Get your sleep schedule back on track. Persona's Sleep Essential Pack was developed with you in mind to help you feel relaxed, fall asleep easier, and remain asleep longer to maintain your natural sleep rhythm.*

WHY YOU'LL LOVE IT – Nutritionists & doctors developed the right assortment of natural solutions to help support sound sleep, reduce anxiety, relax your muscles, provide better sleep cycles, improve sleep quality, and help with seasonal depression.*

SCIENCE-BASED INGREDIENTS – Product is vigorously tested with the highest quality ingredients: Melatonin supplies the body with its natural sleep hormone, Herbal Rest blend relaxes the body & Ashwagandha helps the body adapt to stress & lower evening cortisol.*

HOW IT WORKS – Take Persona's Sleep Essential Pack with water 1 hour before bed. (Trouble swallowing pills? Take these with room temperature water) Good things take time, make this a habit and restful sleep & mornings feeling refreshed are in store for you!*

PERSONA NUTRITION – Everyone is different, so everything we do is designed for you. We invested 20 years into improving nutritional health and are committed to helping you live your healthiest life. Essential Packs provides you a customized solution.
This post contains affiliate links.