I have simplified my life significantly and my spending habits have certainly become more deliberate over the course of the last year. But minimalist or not, I still enjoy window shopping (whether the windows are at my local Nordstrom Rack or a window on my web browser). To me, it makes sense to keep an Amazon wishlist because I can watch prices and keep track of gift ideas. Just like writing a letter to Santa….it's just plain fun to imagine what you might buy even if you never click "add to cart". So today I wanted to share my Wishlist with all the items I am eyeing. I hope you enjoy some of these ideas!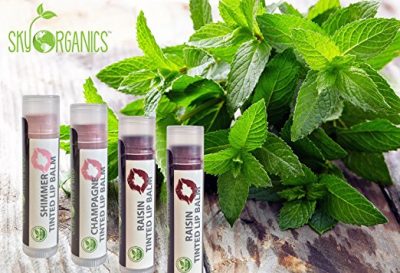 Organic Tinted Lip Balm by Sky Organics-I've been looking for a nice organic tinted lip balm and I think I have found it. This four pack is only $10.95 and has great reviews on Amazon. It's cruelty-free as well!
Stress-B Plus Supplement– My sister in law recommended this supplement to me and I've been considering it ever since. She is great about researching her products so I know this one would be a good choice and the price is right for a 90 day supply. Yes, I've got stress and nope, probably not getting the vitamins I need from my diet so I'm ready to try this.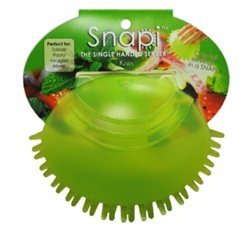 Snapi Single Handed Server– We eat a lot of salad (spinach & bacon…delicious!), yet for some reason I never wound up with a great pair of tongs to serve it. I'm intrigued by this highly rated little gadget that works for pasta too!

The CreaClip- At our house, we give lots of haircuts. My husband still goes to a salon regularly and I go about once per year, but the kids never get professional cuts and I often trim or layer my own hair. It saves money, is convenient and is certainly less stressful when it comes to my four year old. After reading the reviews on the CreaClip, I'm really tempted to try it. It looks like it would really up the quality of our styles and give me a little more confidence in making that first nerve-wracking cut.

Self-Esteem Roll-on by Plant Therapy-I'm a little bit addicted to my Plant Therapy roll-ons and I keep adding slowly to our collection. I absolutely love and recommend the Relax Synergy, and the next one I can't wait to try is Self-Esteem; it's only $9.95!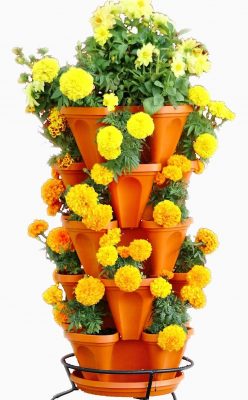 5 Tier Stackable Garden by Mr. Stacky– I really want to try this inside with succulents or outside with herbs! The water pours through to save water, it's so compact and I love the terracotta color! Click here to check it out. 
Self-watering Planters by Santino–Despite years of working at a gorgeous plant nursery, I'm still not exactly a green thumb. I love self-watering pots for house plants and the silhouette of this model by Santino is perfect!
Dutch Oven Tote by Lodge– I've read that this insulated bag, created for a dutch oven, is actually the perfect shape and size for the Instant Pot. I carry my Instant Pot around all the time for church or sharing meals with friends, and I would love a heavy duty bag to protect it.
Jesus Storybook Bible with CDs– We love our Jesus Storybook Bible and I think my kids would really enjoy the version with audio CDs for the car. It's only $19.05 right now!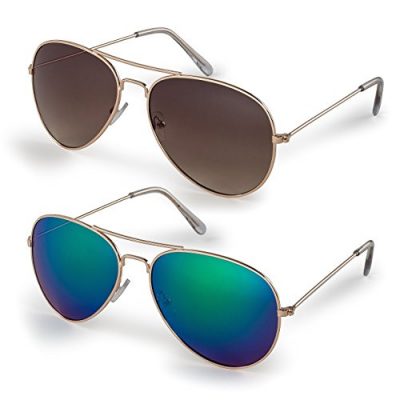 Stylle Classic Aviator Sunglasses– I am in desperate need of sunglasses, and these look right up my budget's alley. Only $9.99 for two pair and I think they are super cute!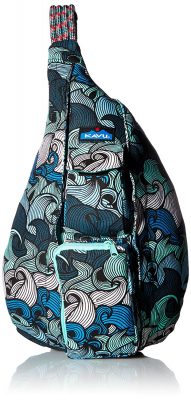 Kavu Rope Bag– Ok, this is one that I truly can't justify because I just bought a Kavu bag, but I can't help being tempted by some of these fun bright colors. I love my rope bag because it is just so comfortable to carry and has the perfect cell phone pocket that's easy to access. My constantly tight neck has truly felt better since I switched to a Kavu and I love this ocean waves print!


Batiste Dry Shampoo– Dear Dry Shampoo, where have you been all my life? Seriously, dry shampoo seems like the must-have that I never realized I had to have. It gives my hair so much more volume and somehow truly makes it more style-able without any weight or weird texture issues. I just ran out of my last bottle of Batiste and I would like to try this Tropical Coconut scent next. If you've never tried Batiste before, I'm excited for you! You will love it!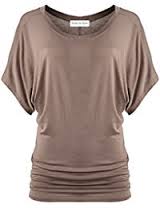 Free to Live Dolman Tees– I've decided that at my body's current shape, Dolman tees are the only ones I'm willing to wear. The flattering rouching at the waist and the drapey sleeves give structure to my haven't been-to-the-gym-in-a-year mom figure.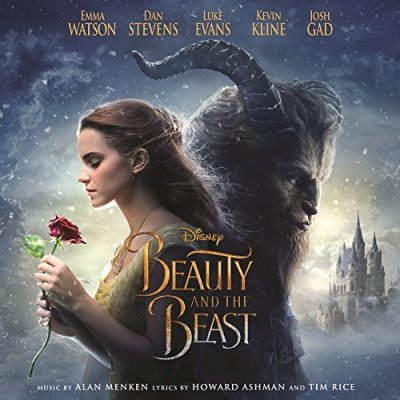 Beauty & the Beast Soundtrack-Although I haven't made it to the movie yet, I'm pretty sure I need this soundtrack in my life. Seeing the original Disney Beauty & the Beast in the theater is such a vivid memory of my childhood; I just know my children will feel the same about this new version!


OPI Nail Polish "This Cost me a Mint"-It just wouldn't be Spring without a fresh polish color, and I really want this pale mint green for sandal season.


Essential Oil Tassel Necklace– I seriously love a long casual Tassel Necklace for warm-weather outfits, and this one has the extra feature of lava beads that are perfect for absorbing Essential Oils!
It was fun "window shopping" with you, but I think I should stop there! Thanks for taking a look at my Amazon Wishlist! Do you own any of these products? I'd love to hear your reviews and feedback!