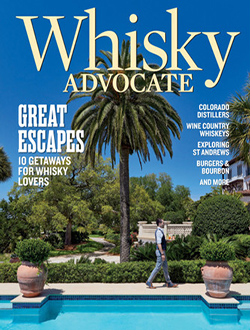 Free Subscription to Whisky Advocate — Fill in this form to request your free subscription to Whisky Advocate Magazine, courtesy of Mercury Magazines. 
Free Women's 2023 Wellness Calendar — Click here to request your free Positive Promotions Women's Wellness Calendar for 2023. Available while supplies last. (A company name is required for this giveaway)
Free Spirit of the North PC Game — Get Spirit of the North PC Game for free courtesy of Epic Games. Available for a limited time only.
Free Bobo's Bar Product — To get your coupon, visit this link and submit your email address. Check your email and login. Enter the giveaway and look at the bottom for "more ways to learn". You should see a free Bobo's bar button, and once you fill out the form your request will be complete.
Free Olay Hand Serum — Right now, this Olay Hand Serum is priced at $4.99 and you can use  $5 Target Circle Coupon to make it free. Pick it up in store and redeem the coupon at the cash register to grab it for $0.
Free Keds Stickers–These are so cute, especially for teens! Fill in this simple order form to request your free Keds stickers. Allow 6-8 weeks for delivery, while supplies last
Free Cookie from Christie Cookies — Click here and fill in this form to request a free cookie from Christie Cookies. Available for the first 4000 requests.
Free 5″x7″ photo magnet at Walgreens — Choose you 5×7″ magnet from the drop-down box and check out with coupon code: FREE-MAG. Make sure to choose in store pickup so you don't have to pay for shipping. 
Free Fish or Chicken at Long John Silver's on 19th — Visit Long John Silver's on September 19th for Talk Like a Pirate Day and get a free piece of fish or chicken for talking like a pirate. For dressing like a pirate, you'll score a free 2 piece fish or chicken basket!