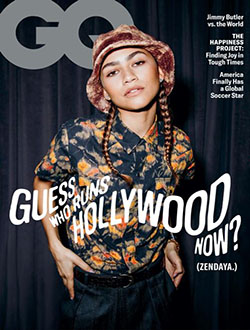 Free Subscription to GQ Magazine — Fill in this form to being your complimentary subscription to GQ Magazine, courtesy of Mercury Magazines. 
Free Fire Rescue Boat from Home Depot — Visit Home Depot with the kiddos on October 1st and they can make a Fire Rescue Boat. Click here for the details. 
Free Halloween Magnets Kit at Joann — Mark your Calendar. On October 1st, pick up a free Halloween Magnet Craft Kit at your local Joann store. Click here for the details.
Free 8×10″ Photo Print at CVS — Add an 8 x 10″ print to your cart and checkout with promo code: FREE810. Don't forget to choose in store pickup to make it $0!
Free 5″x7″ Premium Photo Cards at Walgreens + Free in store pickup — Choose your favorite photos, add six as premium photo cards to your cart and checkout with promo code BIGDEAL6 and in store pickup to get them for free!
Free 2-diaper sample pack of Millie Moon Diapers — It's always nice to have some extra diapers if you have littles! Fill in the form and allow 1-2 weeks for delivery.
Free medium pizza from Pizza Hut — Set up a new rewards account, sign in, click on the profile and look for "Hut Rewards to find the 1 free medium pizza reward. No purchase required for pickup orders.
Free Cookie from Christie Cookies —Fill in this form to request a free cookie from Christie Cookies. Available for the first 4,000.
Free Movie from Redbox — Sign up here for Redbox Perks and get a free movie! Available for a limited time.
Free Trial with My Heritage — For Labor Day, My Heritage is offering a free promo for two weeks access to all their ancestery tools! Click here to get the details. 
Free Scoop from Baskin-Robbins — Scroll down and click "Learn More" beneath the section about the App, then follow the prompts to score a free Scoop! 
Free Coffee for Teachers at Wawa in September — For teachers with a Wawa location nearby, pick up a free coffee! Click here to check it out. 
This post contains affiliate links.