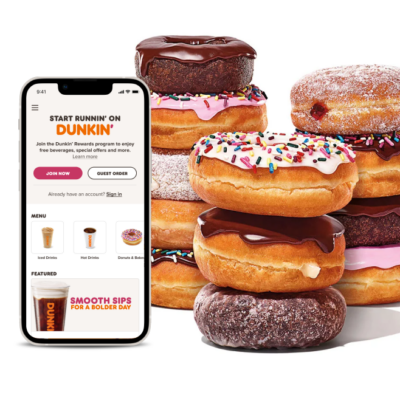 Free Medium Midnight Coffee at Dunkin' Today — Today only, get a free Medium Mednight Coffee from the Dunkin' App when you order ahead! 
Free Heat Holders Thermal Hat — Apply here for a free Heat Holders Hat created with high performance thermal yarn and fur-like HeatWeaver® insulation lining to maximize the amount of warm air held close to your body.
Free 15 Day Riversol Skin Care Sample — To get this sample, you'll have to copy and paste this link into the browser and click the "sample" button. Fill in the linked form to complete your request:https://www.riversol.com/pages/landing_aaging?ad_id=6298534144043&campaign_id=6298533610843
Free Pedialyte at Walmart — Fill in this form to get an offer for a free bottle of Pedialyte at Walmart. Redeem at register!
Free BioSteel Drink at QuikTrip– First, download the QuikTrip app for Apple iOS devices, or Android and login or register. In the app you will find a Free BioSteel Drink. Expires 12/26.
Free Parrano or Dutch Masterpiece Cheese from Walmart — Get a free wedge of Cheese from Parrano Originale, A Dutch Masterpiece Rembrandt, or A Dutch Masterpiece Vincent (up to $6.74 value). This offer is valid at your local participating Walmart.
Free Coupons, samples, and recipes from Pillsbury — Sign up here for the Pillsbury Email List and get lots of fun content and freebies right to your inbox. 
Free sample of Downy Unstopables — Register (or login) to your P&G Good Everyday Account, visit the samples section and request your Downy Unstopables sample, while supplies last!
Free Dr Pepper Self-Serve Fountain Drink at QuikTrip — First, download the QuikTrip app for Apple iOS devices, or Android and login or register. Then click through to find the coupon redeemable for a free self-service Dr Pepper Self-Serve Fountain Drink, today only.
Free 24/7 Live Feed of Santa's Reindeer — Watch Santa and his ReindeerCam! Santa feeds the reindeer each day at 11AM, 6PM, and 9PM EST. Click here to find out more. 
Free Elf Surveillance Warning Letter — Create a cute personalized letter from Elf Surveillance so your kids remember that Santa is always watching. Click here. 
Free Personalized Santa's Nice List — With this link, you can create a personalized Santa's Nice List with your kids details and photo. 
This post contains affiliate links.