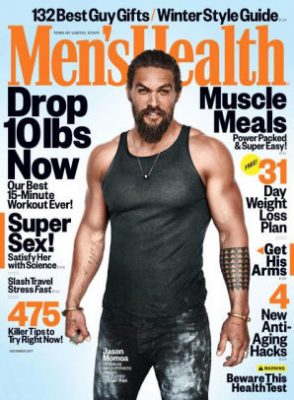 Free 2 Year Subscription to Men's Health Magazine — Click here to begin your complimentary two year subscription to Men's Health Magazine, courtesy of Mercury Magazines.
Free chicken sandwich at Wingstop — Be one of the first 100,000 to sign up and you'll get a free chicken sandwich. Scroll down and click the "break up" button and follow the prompts.
Free Rowdy Power Burn Energy Drink — Answer the questions to see if you can qualify for a free Rowdy Power Burn Energy Drink. You'll get a coupon to redeem at 7-Eleven or Speedway.
Free Samples of RawRev Glow Peanut Butter & Dark Chocolate Bars — If you'd like to try these for free, sign up for an account here and view "my products", then "view today's products". Once you get your free bars, they ask that you provide some feedback.
Free Sun-Maid 100th Anniversary Cookbook — You can order this jam-packed recipe booklet by clicking here and completing the linked form. (You can request the booklet mailed to you, or simply download a digital copy). This booklet contains all of Sun-Maid's most popular recipes over the last 100 years!
Free Pencil Desk Organizer from Home Depot — Sign up for the free Pencil Desk Organizer Event at Home Depot on September 3rd. Click here for the details.
Free Logitech HD Webcam at Microcenter — Microcenter is giving away a Logitech HD Webcam C615; simply fill out this form while supplies last.
Free Confetti Bundtlet at Nothing Bundt Cakes on September 1 — Be one of the first 250 visitors to Nothing Bundt Cakes this Thursday, September 1st and receive a free Confetti Bundlet! Click here for the details. 
This post contains affiliate links.