Sometimes I remember back fondly to the holidays when my girls were only five or six years old. Oh how easy it was to shop for them! I could go just about anywhere and find gifts they would LOVE and I could find them on SALE. A little stuffed animal, a book about unicorns and a toy tea set would make their Christmas perfect! It was a magical time for everyone.
However, the years march on, don't they?
Now that my twin girls are 12, things are a little different. They aren't interested in unicorns (although they still honestly love stuffed animals) and I don't think I could get them to play tea party any longer. Not only have their interests naturally gotten more expensive, but some of the things they'd really love to have are things we plan to put off a little longer (like cell phones). So what's it going to be for the pre-teens who have everything? I've found a few things that I think would surprise my girls and I think your tweens might like them too!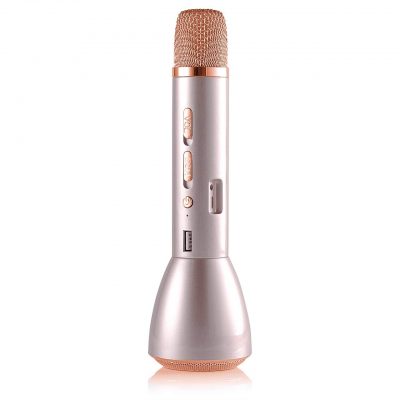 Bluetooth Karaoke Mic with Echo Reverberation-I had been thinking about some kind of Karaoke machine for my girls for awhile but the cost and sheer size deterred me. This mike is only $20.99 in several colors and we've been really happy with the quality for kids! My twelve year old twins just had their birthday party with the theme "The Greatest Showman". They and their 12 friends really enjoyed singing karaoke using this mike. It has nice sound and is very easy to link using bluetooth. You can adjust the reverb and volume. We haven't had any issues with losing connectivity like we have with similar bluetooth items in the past. We were able to easily find songs with lyrics on Youtube and also used the soundtrack with the Spotify app.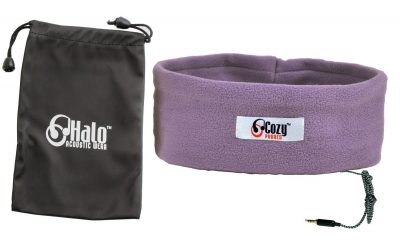 CozyPhones Sleep Headphones with Travel Bag- Ok, I admit I really want these myself! The CozyPhones Sleep Headphones can double as headphones or a sleep mask with comfortable speakers built right in! Traditional headphones can be such a pain (literally) and imagine how nice these would be for holiday travel. Right now, these are only about $14.97 each (or save even more if you purchase a 2 pack!).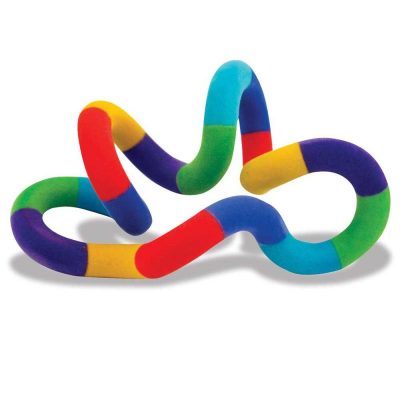 Tangle Jr. Fuzzies-Fidget toys are really great for all ages and Tangle Toys are always a great choice. Mix it up with a new furry texture with Tangle Jr. Fuzzies, only $8.49 right now! Looking for something a little different? Click here for lots of fun fidget toys to fill those stockings.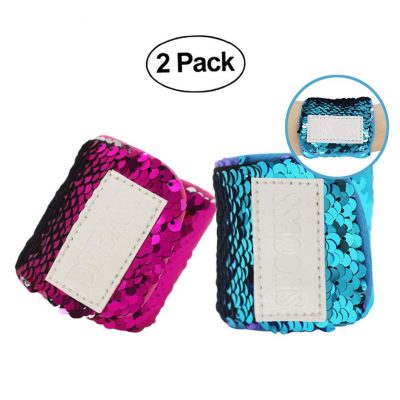 Mermaid Inspiration Bracelets-I can only assume you've already seen the "mermaid" sequins products already, but if you haven't, you'll want to check them out. Magic Mermaid sequins bracelets can be brushed back and forth to create new and unique patterns. There's something super calming about these beautiful accessories and I can verify that both boys and girls enjoy the tactile experience. Put a two pack in your cart for only $13.99. Got boys and girls? If so, a fun alternative to the soft cuff is this 5 pack of sequins slap bracelets for only $8.99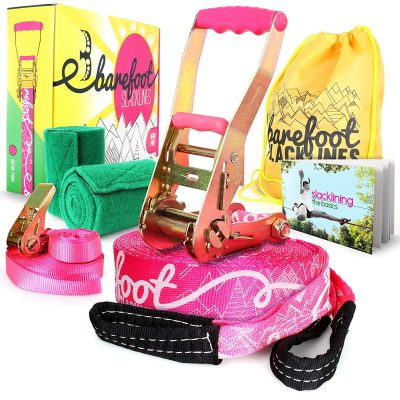 Slack Line-At the Greatest Showman Themed birthday party, we decided we needed a "tightrope" activity and purchased this pink Barefoot Slacklines Set at the last minute for some backyard party fun. Click here to check it out in several color options. Don't miss the coupon for more savings! It turned out that this gift was absolutely the biggest hit of the birthday and the party entertainment. All the kids loved the challenge of walking the slack line and after a few days my girls were performing impressive tricks and synchronized routines. The best part is this gift is inexpensive and portable plus it's perfect for backyards with limited space.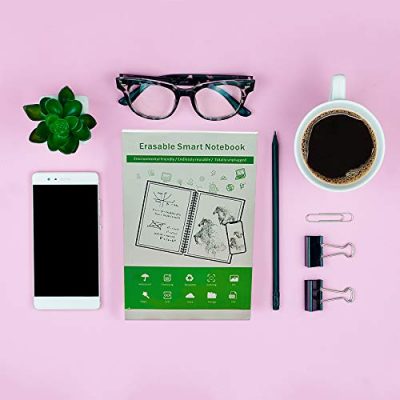 Blue Lily Goods Smart Notebook-This may be one of my favorite finds of the whole list, and it's only $10 right now! The Blue Lily Goods Smart Notebook combines old-school tactile paper/pen action with super cool current technology making it fully erasable up to 500 times! All you need to do to erase the notebook is microwave, or wet it and blow dry! For my girls who love lists, doodling, and art of all kinds this is an amazing find. Plus half the pages are lined and half are blank. What could be more fun?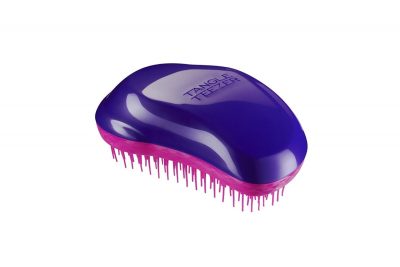 Tangle Teezer Hair Brush-This is still one of our favorite products and it's perfect if you have super curly hair or even super straight hair that tends to tangle. The gentle plastic tines make the perfect detangling tool for care-free mornings and in-shower detangling. At under $12, these are a great stocking stuffer or "just because" gift for the girl in your life.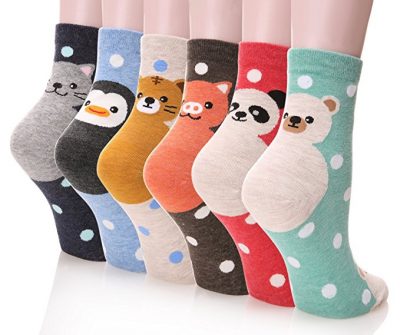 Dosoni Girl Cute Animal Socks-When in doubt, get something animal-themed and super comfy, like these Dosoni Girl Cartoon Crew Socks, only $12.99 for a six pack! They might be growing up, but they'll still love these.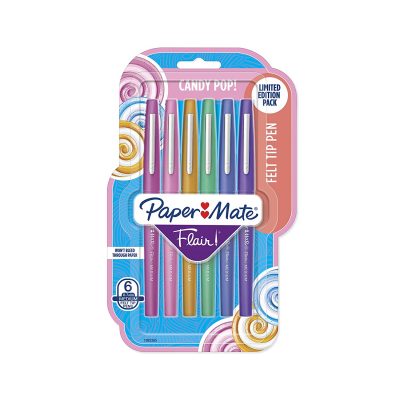 Papermate Flair Pens-You can't go wrong with these smooth, bright, marker-like pens! Everyone loves them. Right now, get the six pack of candy-pop colors for only $6.25.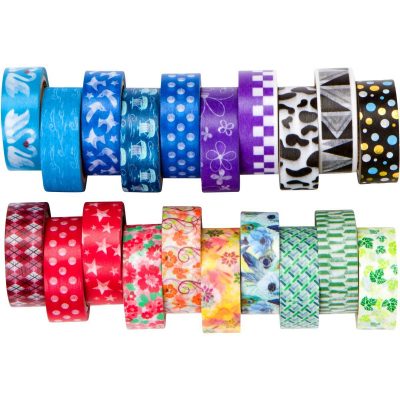 A Rainbow of Washi Tape-I have to admit, at first I didn't quite get the point of Washi Tape, but now that I've seen all that it can accomplish, I totally understand. My girls use this stuff to decorate EVERYTHING. Suddenly, a dollar store frame becomes an amazing one-of-kind gift. All of their notebooks are decked out in Washi Tape. The two of them even use Washi Tape to upgrade school projects to next level presentations. Click here for 20 rolls at only $13.97!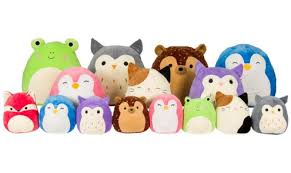 Squishmallows-If you are looking for a soft and comfy stuffed animal that doubles as a pillow and is fully machine washable, you've come to the right spot! There are dozens of Squishmallows in multiple sizes and character. My kids have always loved stuffed animals, but we have to be careful with dust because of allergies. I can personally testify that these toys hold up great to multiple machine washings (I just throw 2 or 3 in at a time on cold gentle cycle). Click here to check out the whole selection. Even my husband grabs these when he is reading out loud to the kids, they are just SO comfy.
That's it for now, but don't miss our daily deals from now right up until the very last gift-buying minute! What do you plan to give the Tweens in your life? I'd love to hear your suggestions!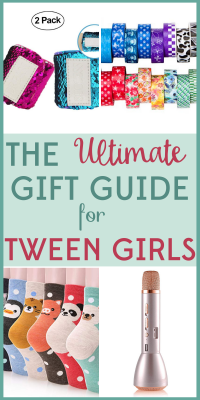 This post contains affiliate links.