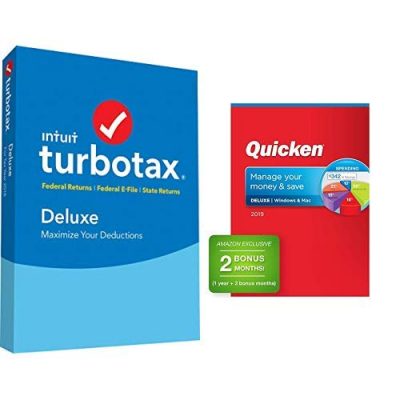 It's that time of year and why delay your refund longer than necessary! We used TurboTax and it was surprisingly simple. Available for: Windows 8.1, Mac OS X El Capitan 10.11, Windows 8, Windows 10, Windows 7, get this helpful bundle today for only $59.98. 
TurboTax Deluxe is recommended if you own your own home, donated to charity, have significant education or medical expenses, have child-related expenses or have a lot of deductions

Get your taxes done right and your maximum refund

See your bank, credit card, investment & retirement accounts in one place

Stay on top of bills & spending
This post contains affiliate links.