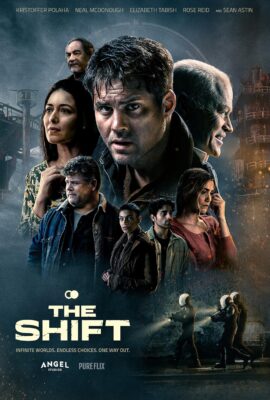 Free Tickets to See The Shift – Enter your location to find the nearest theater, select a date and time, and follow the instructions to claim your free ticket to see The Shift.
Free Trolls Movie for Xfinity Rewards Members – For a limited time, Xfinity customers can watch Shutter Island for free. Just log in to the Xfinity Rewards app to find the offer.
Free Halloween Bucket at T-Mobile = Stop by your local T-Mobile store today (October 24) to get a free light-up Halloween bucket. Just show the offer on your T-Mobile app.
Free Sample of Astroglide Lubricant – Select a product and complete the form to get a free sample of Astroglide Lubricant.
Free Flight for Kids – Kids ages 8-17 get a free plane ride thanks to the EAA Young Eagles program. Search for a volunteer pilot near you & contact them to arrange a flight.
Free 5×7″ Premium Photo Cards at Walgreens – Add six 5×7″  premium photo cards to your cart and use promo code CARDS-4-EVERY1 to make them free with free in store pickup. Make sure you use a location that can make the cards same day to get the free in store pickup.
Free 1-Night Redbox Blu-ray or DVD Movie Rental – Enter code BD83FH12 for a free 1-night Redbox blu-ray or DVD movie rental.
Free Pringles Item at Pilot Flying J Travel Centers – Open Pilot's myRewards app to get a coupon for a free Pringles item.
Free Scary Face Pancake at IHOP – Take kids 12 and under to IHOP from October 24th to 31st between 4-10 pm for a free Scary Face Pancake.
Free Subscription to Dance Magazine – Complete the form to get a free one year subscription to Dance Magazine.
This post may contain affiliate links.