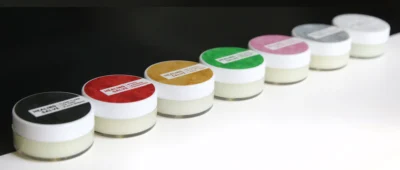 Free sample of Tasteful Skin Skincare — While supplies last, choose your free sample and complete the form to finish off your request. Available for a limited time.
Free 5″x7″ Custom Folded Card at Walgreens — (You'll need to find a location that makes the cards same day). Add the 5×7″ premium photo card to your cart & use the promo code: CARD-DEAL to get it for $0! Be sure to choose in store pickup as well.
Free Three Month Trial of Amazon Music Unlimited — Get all the music for free for a three month trial! Click here to sign up with Amazon Music Unlimited. Remember, you will be charged after the three months is over if you do not cancel.
Free COBA Chocolate Coffee Bar — Get a free COBA Chocolate Coffee Bar from Treat Spot. Scroll down to find the sample.
Free Ring Sizer from Blue Nile — Click here to request your free ring sizer, courtesy of Blue Nile. 
Free Barilla Pasta Season Pack at Noon — Today at noon if you act fast, you'll get a Free Barilla Pasta Season Pack. It includes: 8 boxes of Barilla's classic Blue Box pasta cuts (2 per each week of National Pasta Month). Pasta-themed accessories and cooking utensils to make preparation seamless. Unique, family-friendly recipes to accompany each box. Click here for more details. 
Free Tasteful Skin Skincare Sample — Fill out this form to request your Free Tasteful Skin Skincare Sample. Available while supplies last.
Free 5″ x 7″ Custom Folded Card at Walgreens — Add a 5×7 folded card to your cart and check out choosing in store pickup and using coupon code: CARD-DEAL. 
This post contains affiliate links.