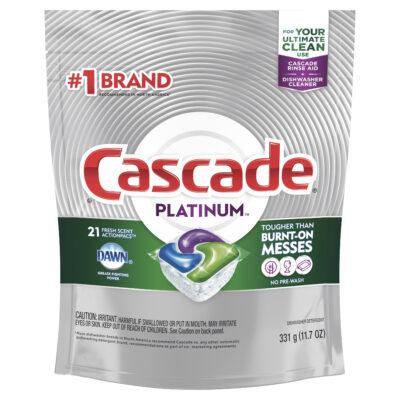 Free Sample of Cascade Platinum Dish Detergent — Sign up for P&G Good Everyday Rewards and you can get a free sample of Cascade Platinum Dish Detergent! 
Free Sample of Zignature Dog Food — Click here to request your free sample of Zignature Dog Food. You'll have to confirm via email to complete the request. Available for a limited time.
Free Covid Test Kit — Some applicants will qualify for a free Covid Test. Click here to see if you can snag one. Otherwise, don't forget everyone can request them starting tomorrow via this link.
Free Craft Activity at JCPenney on February 12 — Get a free craft kit at your local JCPenney on Saturday February 12 between 11 AM and noon. Click here for more info. 
Free Drink at Starbucks for You & a Friend — First, text "Hi" to 78887 and then follow the prompts to rate your "vibe". Respond each day and on the fourth day, you'll get 150 bonus stars which are redeemable for a free drink. You can also send your friend the same offer, with no purchase necessary. For a limited time only.
Free King Arthur Baking Sugar Alternative — King Arthur is offering a 100% back rebate for trying their Baking Sugar Alternative. Click here for the details on how to purchase and redeem to get a rebate via Paypal or Venmo. This offer is available for a limited time.