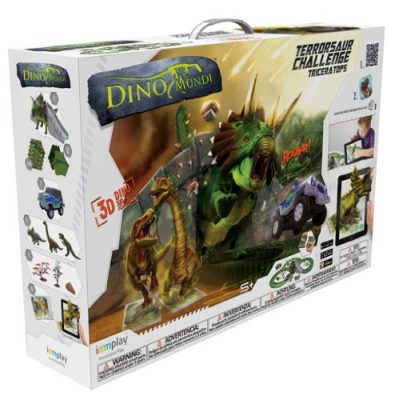 Right now you can get the Triceratops Adventure Game for only $18.73 (reg. $49.99)! That's the lowest price ever!
Dino Mundi Immersive play goes much more beyond the traditional racetrack experience! So many possibilities The Dino Tech rush will amaze you!

Physical Toy and digital game collide in one unique experience!

Give life to super realistic Dinosaurs and play with an IOS or an Android device

Includes a Triceratops dino, 200 racetrack pieces, a battery operated car, 09 Augmented Reality cards and scenario elements such as trees and rocks

Dino Mundi App allows you to play on a Virtual Dino World: control your Augmented Reality Dinosaur and trigger new interactions
This post contains affiliate links.