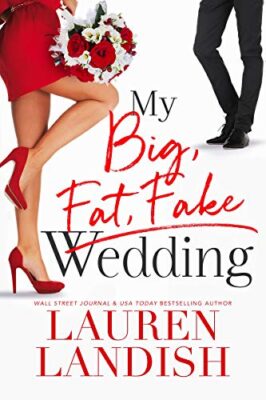 Today only, score Your favorite Kindle books starting from $0.99! Choose from a TON of awesome titles including this one: My Big Fat Fake Wedding Kindle Edition, only $.99 today!
Wall Street Journal, USA Today, Washington Post and #1 Amazon best-selling author Lauren Landish welcomes you into a world of rock-hard abs and chiseled smiles. Her sexy, contemporary romances—including her wildly successful Irresistible Bachelor Series—have garnered a legion of praise from her readers. When Lauren isn't plotting ways to introduce readers to their next sexy-as-hell book boyfriend, she's deep in her writing cave and furiously tapping away on her keyboard, writing scenes that would make even a hardened sailor blush.
This post contains affiliate links.