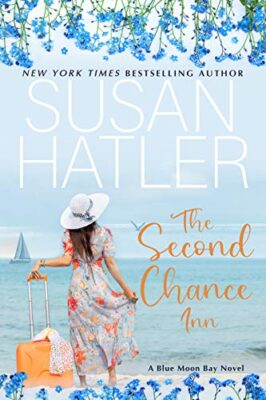 Free The Second Chance Inn: A Sweet Small Town Romance — Get this Kindle edition book for free for a limited time. Just make sure your total is $0 before checkout. 
Free Gifts at CVS July 10-23 — Reminder, there are still free gifts courtesy of CVS! You'll have to check the app to find out what today's gift is. 
Amazon Music Unlimited Free Trial — Click here to begin your free Trial of Amazon Music Unlimited. Just don't forget to stop your subscription at the end of the trial period to avoid charges.
Free Geometric Art Craft Event — Michael's is hosting a free Geometric Art Craft Event on July 17th, so visit this linked page for more info. 
Free $20 at Woolx — Visit this link and use $20 towards your first Woolx purchase. Hint: there are Prime Day sales to stack with the discount, making it even better!
Free $10 at Thredup — Sign up for Thredup and you'll get $10 dropped in your account! That's a pretty sweet freebie considering the prices at Thredup are already cheap PLUS you can stack discounts!
Free $10 Credit for Poshmark — Get a $10 credit to spend on Poshmark when you set up a new account and use code MAMAMELAINE. Make sure you "like" items you are interested in; many sellers send discount offers to likers.
Free $4+ Domino's Gift Card — Register here and wait for your text (probably on Friday midday) to claim your free Domino's Gift Card, among other prizes. 
Free 32 oz. Sweet Iced Tea at McAlister's Deli on July 21 — Get ready for Sweet Tea Day! On Thursday July 21 get a free 32 oz Sweet Iced Tea at McAlister's Deli, with no purchase necessary. 
Free Gatsby Chocolate Bar —Click here for your coupon and redeem in store for a Free Gatsby Chocolate Bar. Valid for one month.
Free Medium Coffee at Krispy Kreme on Mondays — Mark your calendar! Every Monday, get a free medium coffee at Krispy Kreme!  You can make your account online, login, add a medium coffee to your cart and checkout with promo code: FREECOFFEE to get if for free. 
Free Gifts at CVS July 10-23 — ExtraCare members can visit their app to find out what the free gift is each day from July 10-23. Click here to check out the ad. 
Free Gold's Gym Guest Pass — Workout for free with a 1,3, or 7 day pass (depending on your location). Photo ID is required for redemption. Sign up here for your free Gold's Gym Guest Pass, for a limited time only. 
Free Muscle Car Kit at Lowe's —Sign up your kiddo to reserve their free Build a Muscle Car on August 20th at your local Lowe's. Click here for all the details.
Free Tie-Dye Techniques and Patterns — Get a free 24 Tie-Dye Techniques: Free Tie-Dye Patterns ebook while supplies last. From tshirts to home decor, tie-dye is the look that never goes out of style!
Free Lollypop at See's Candies Stores on July 20 — Visit See's Candies Stores on Wednesday July 20th and pick up a free Lollypop. Click here for the info. 
This post contains affiliate links.