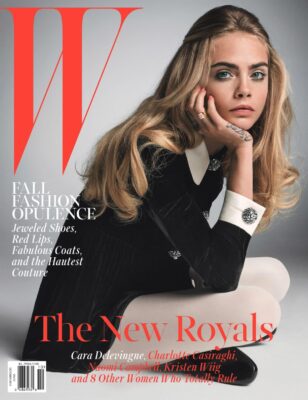 Free Subscription to W Magazine — Visit this link to sign up for a free subscription to W Magazine, courtesy of Mercury Magazines. 
Free Fixodent Sample — Sign up here for a free Fixodent Sample from P&G Good Everyday and allow up to 6 weeks for delivery. 
Free Burts Bees Kids Toothpaste — Get these two Burt's Bees Toothpaste Tubes for free in store. On sale for $4, and buying two gives you a $5 register reward. There is a $3 off two coupon in the Walgreens account to make it cost nothing!
Free Jesus Water Bottles, T-Shirts, Stickers, and Hats — Select your item and checkout to get a free He Gets Us Water bottle, tshirt, sticker, or hat with free shipping. 
Free Biosteel Sports Drink at QuikTrip — Download the QuikTrip app for Apple or Android, login, and register. Then find your coupon redeemable for a free Biosteel Sports Drink, expiring 11/14.
Free $10 Amazon Credit for Select Prime Users — Select users have the offer to add Venmo to their accounts and get $10 in credit. Click here to see if you qualify!
Free Snow Globe Kit at Joann stores on December 3 — Visit your local Joann's on Saturday December 3rd for a free Snow Globe Kit to take home! Click here for the details!
Free L'Oreal Brilliant Liquid Shimmer Eyeshadow Sample — Fill in this form to request your free L'Oreal Brilliant Liquid Shimmer Eyeshadow Sample, while supplies last. 
Free Coloring Pages for Adults – Download 15 free printable coloring pages for adults and beat stress through doodling! This offer is available for a limited time.
Free 1 Month of Paramount+ — Get a free month of Paramount+ by signing up with coupon code EVOLUTION when you checkout. Be sure to cancel after the month or you will be charged $5.99. Available for a limited time only.
Free Welcome Kit In-Stores with a Target Baby Registry — Sign up in your local Target for a baby registry and get a free welcome kit with $150 worth of samples and offers. Just ask at the Target Service Desk.
Free Chuck E. Cheese's Tokens –– Click here to download and print a Chuck E. Cheese calendar so your child can work on their goals. When your child has completed them, they can redeem them for 10 free tokens! Each child could potentially earn and redeem 180 tokens, so this is quite a nice freebie!
Free Maybelline Product on November 15th — Sign up here to be a Maybelline Express member and be one of the first 45,000 people to sign in on November 15th to get a free product.
Free Filament PC Game — Download your free Filament PC Game from Epic Games. Available for a limited time, while supplies last.
Free Swag with Tito's Vodka — (Ages 21+ only) Become a Tito's Taster and score free Tito's swag like a calendar, coasters, labels, keychain and more. 
This post contains affiliate links.