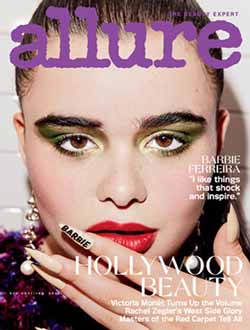 Free Subscription to Allure — Click here to begin your complimentary subscription to Allure Magazine, courtesy of Mercury Magazines. 
Free Honeybun or Mini Donuts at Casey's General Store — Today only (December 16th) Casey's Rewards members can find an offer in the app for a free Honeybun or Mini Donuts, redeemable in store. 
Free 2022 Van Kam Freightways Calendar — Sign up here to receive a free 2022 Van Kam Freightways Calendar, while supplies last. 
Free TikTok tee collection t-shirt — A limited amount of free TikTok tee collection tshirts will be available, so if you don't get one, just try back later. 
Free 8×10″ Print at Walgreens —Use coupon code FESTIVE8X10 to get it for free with free in store pickup! Available for a limited time.
Free Ebook Download: 25 Cool Things to Do with Old Wine Bottles — Download this free ebook and make lots of awesome crafts using old wine bottles! Available for a limited time.
Free In The Raw Sweetener Sample — Fill in this form to get a Free In The Raw Sweetener Sample, while supplies last.
Free $3 Walmart In-store Gift Card — Enter your phone number and follow up when you receive the text. Click "redeem without wallet" and you'll get a barcode to scan at checkout.
https://cdn-digital.catalina.com/smartincentive/revlon -enter your phone number to get a $3 Walmart in store gift card. They'll text you a link, when you're in store, click redeem without wallet and scan that barcode at checkout using their instructions.
Free Meatless Farm Product Coupon — Simply print out this coupon and redeem in store for a free Meatless Farm Product coupon. Offer valid through 2/28/2022.
Free Custom 3D Flamcard Photo Card at Walgreens — Click the "Gift FlamCard Now" button and then upload videos or photos to customize it. Use code HOLIDAY10 at checkout to make them free.
Free Michael's Holiday Craft Events — Get your Holiday Craft on with Michael's! Don't miss out on so many fun free craft events at Michael's. Click here to check out all the options! 
This post contains affiliate links.