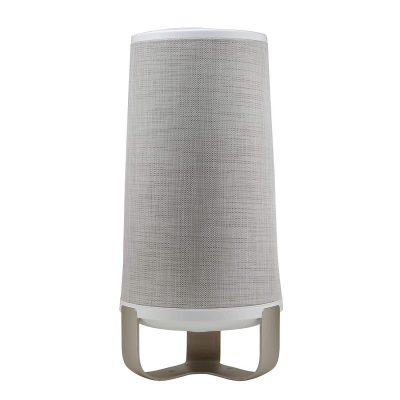 This clever little device is like a vacuum for the air! It sucks all the dust into one spot and whisks it inside it's secret compartment (or bag). Click here for the Swiffer Continuous Clean System Captures Dirt, Dust and Dander to Keep Room Surfaces Clean 2X Longer, only $59.95 today. You'll be saving $30 with this offer!
KEEP YOUR HOME CLEAN 2x LONGER: Continuously vacuums dirt, dust and dander* from the air so room surfaces stay cleaner.

SPEND LESS TIME CLEANING: Surfaces stay clean 2x longer, so you can spend more time doing the things you love.

WHISPER QUIET OPERATION: The Swiffer Continuous Clean operates in near silence, perfect for living rooms, bedrooms, and nurseries.

PATENTED SWIFFER TECHNOLOGY uses Triple Layer Filtration to Trap+Lock away dirt, dust and dander* throughout the room. Great for pets!

KEEP COSTS LOW with replacement filters that sell for a fraction of the cost of more expensive HEPA filters.

PRODUCT SPECIFICATIONS: Package contains Swiffer Continuous Clean Air Cleaning Unit and 2 Triple Layer Filters. Average filter life is 30 days of use.

SPECIAL BONUS PACK includes 2 additional bonus filters, for a total of 4 filters!

Filters NOW AVAILABLE
This post contains affiliate links.