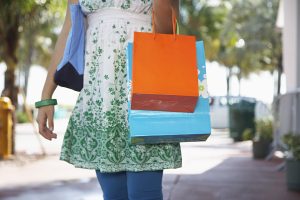 Maybe you've heard the old saying "buy cheap, buy twice" or perhaps this is a new concept for you. Frugality can be taken too far, like when it leads one down the path of pilfering ketchup packets or buying and then rebuying electronics that are prone to breaking down on a regular schedule.
Shopping smart isn't always about spending the least amount of money because sometimes you really do get what you pay for. By all means, do your research to sniff out the lowest prices, but do some thinking before taking advantage of any too-amazing deal. Some of the questions you might want to ask yourself are:
Is this really what I need or am I just being tempted to buy because of the price?
How long will this last with light use? How about daily use?
Do reviews suggest that I'll be replacing it sooner rather than later?
Why is it so inexpensive, anyway?
In some cases, a great deal is a great deal, but in others the reason you're spending so little is that the item will break or wear out quickly. In that case it's time to look into whether it might just make sense to pay more now to spend less later.
Classic Quality Lasts Longer
And that means quality costs you less in the long run. Saving money by spending more sounds a little crazy but it really isn't. Whether you think about it as price per use or the cost of an item over its lifetime, it's pretty obvious that a pair of classic, quality sunglasses that cost $100 but last ten years ultimately cost less than the $20 pair from the convenience store that will need to be replaced ten times in the same period.
This also holds true for most other items of clothing and even for jewelry. And it's still true when you're a fashionista because what goes around comes around in the fashion sphere. 
Prioritize When You're Buying Quality
In general it pays more to spend more when you're shopping for things like:
Cars, bikes and other modes of transportation you'll use frequently— the total cost of ownership includes repairs, fuel, routine maintenance, and other items. Buying cheap only to find out it needs costly repairs or is too expensive to maintain is something to keep in mind.
Luggage, purses and wallets— these are items you use and depend on every day. Cheap might be appealing, but spending more at the time to get something that is quality make means you will have a wallet or bag that will last you years.
Furniture, appliances and the more expensive home accessories— spending a bit more on household appliances means you can have a reliable product that will save you money in the long run.
Sunglasses—investing in a quality pair with UV protection is better for your eyes than cheap alternatives
Mattresses, pillows and bedding— your bed is so much more than where you sleep. It's your sanctuary, your sick bed, where you relax after a long day at work. Nice bedding looks better, and spending money on a higher thread count means softer sheets that will last longer and won't pill after washing.
Items related to a serious hobby, like cameras and lenses for photographers or dancewear for dancers.
Your personal list of priorities may look very different. For instance, if you live in sunny Florida and you wear a cozy winter coat three days a year at most, there's no reason to save up for a North Face parka. On the other hand you may want to shell out a lot more than most for the flip flops you wear daily. A good rule of thumb to follow is this: buy quality when it's important to you or you use an item every day.
But Don't Get Fleeced
Spending more now to spend less in the long run doesn't have to mean paying top dollar. Yes, higher quality items are more expensive but no one said you need to pay retail prices. Getting a good deal on high end brands can sometimes be as easy as shopping secondhand – keeping in mind that this a good option when it comes to bikes and cars but not so much when it comes to bedding.
Coupons and year end closeouts, rebates, in-store sales and other promotions can also take the sting out of buying quality. But if what you're buying is tough to find used and hardly ever goes on sale, resist the urge to use credit and instead approach buying quality the old fashioned way. Whenever you can, make do with what you have until you've saved enough to buy what you need.
This post contains affiliate links.