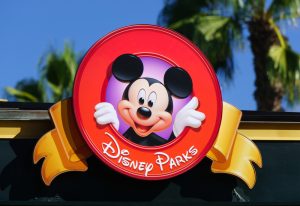 Just about every family dreams of going to one of the Disney parks someday. After all, it's the happiest place on earth. But that happiness doesn't come cheap. If you are planning a trip to Disneyland, Walt Disney World, or Disney Cruise Line, you likely have experienced a bit of sticker shock. But don't assume that it's completely out of reach. Here are some proven smart ways to 'Go Disney' on a low budget:
1. Go off Season
From January to February and October to early December are the off season for Disney visitors. For people with a low budget, are the perfect opportunities for a visit to Disney. Look for special offers, as in free dining and stays at Disney resort hotels, special discount coupons and codes etc. Another bonus is that it's not as crowded and the lines are much shorter for the rides. One thing to note: you might miss out on some rides as Disney carries out maintenance work in this time. That being said, there is so much more to explore that you probably won't even miss the one or two things which are closed. So keep an eye out for the special offers or discounts in this off seasons. You can visit websites like Disney Parks, Family Travel Network and some other websites to look for the offers.
2. Make it a Road Trip
Depending on where you live, travel costs might make up the biggest chunk of your vacation budget. When possible, traveling by car can be a smart way to significantly reduce the trip cost. Road trips often make family vacations the most memorable ones. Another option is taking the train. Kids love train trips and the ride is often more comfortable than a plane or the car.
3. Go Camping or Rent an RV
If you are planning to spend the whole day at the parks, it doesn't make much sense to spend money on expensive hotels if you're only using the rooms for sleep. Camping can be a brilliant substitute for hotel rooms. Disney's Fort Wilderness Campground (at Disney World) offers campsites starting at $52 per night. That includes free parking, complimentary high-speed internet, and access to amenities, such as a pool, outdoor activities for the kids, and free movies under the stars. If you want to make it even cheaper, you can stay at campgrounds outside Disney. Either way, camping or renting an RV is going to cost you a lot less than hotels.
4. Bring Food and Beverages Yourself
The food in any Disney store or restaurant is insanely overpriced. The good news is, you do not have to buy food from there. Instead, you can bring your own food and beverages. This is not only cheaper but also more healthful. Stocking up on some fresh whole fruits, fast food in the form of snacks, nuts, and bottled water (especially for the cruise on ship where water is especially expensive) in advance will save you a whole lot of money. If you do not feel like walking around with a cooler, you can store them in the park's lockers for just a few dollars, which still saves you money and energy. You may also look for discount deals on food or dining plans rather than randomly walking into a fancy restaurant inside Disney.
5. Bring Your Own Souvenirs and Costumes
Disney is above all else a destination for families. Kids love to meet their favorite characters and they especially love to wear their favorite costumes. Do buy the costumes for them, but do not buy them from the Disney stores, where they sell for exorbitant prices. Get them from any local store or look for online deals. Your children won't know the difference and they will be just as happy with the bargain costumes. The same goes for souvenirs: buy them outside Disney at a lower price and then present them to your children while at the park.
6. Bring in Some Side Income
If you currently do not have the budget for a Disney trip, big or small, you might want to start earning a small side income to set aside for your vacation budget. An easy to do this is to start using Inbox Dollars. Inbox Dollars is a search engine like Google or Bing or Yahoo! Search but with a twist – the only difference is that you actually get rewarded, in cash, for just for searching there. Shopping online, filling out surveys, redeeming grocery coupons or playing games also help you earn Inbox Dollars. Go to the site and sign up and start earning now for your Disney trip.
7. Plan Well in Advance
A well-planned trip to Disney will save you both time and money. Start planning six months ahead of the trip, so that you can thoroughly research discounts and offers on accommodations, dining, activities and rides in the parks. A series of Disney travel guides called the Unofficial Guide is an invaluable resource with detailed information and plans so that you can enjoy Disney like a pro.