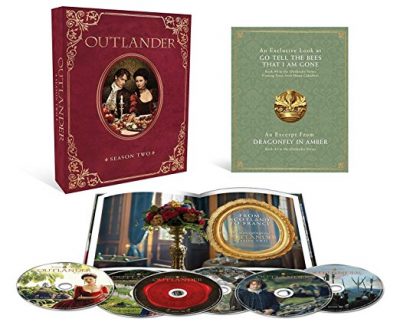 If you or someone you know loves the Outlander series, then you've got to check out Amazon's Deal of the Day! Click here to save on all things Outlander! You'll find season 1 on Bluray and several boxed sets with all the extras you could wish for. Click here to bring home Outlander Season 2 Collector's Edition (only $20.99 today), which includes:
The Season Two Amazon Exclusive Collector's Edition Includes:
A Collectible Box
A 32-page book with photographs and behind-the-scenes sketches
An exclusive sneak peek from Book 9, Diana Gabaldon's forthcoming book in the Outlander series
A bonus disc with 20 minutes of exclusive added value content
This post contains affiliate links.