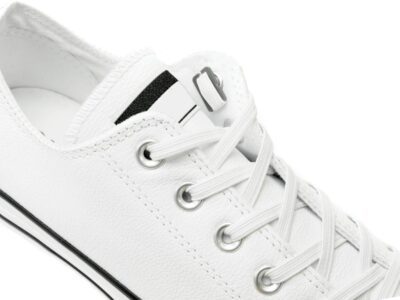 Click here to Save on XPAND No Tie Shoelaces! We use our patent-pending revolutionary design made in the USA to make sure your shoelaces stay snug without needing any kind of lace bow or knot. Small, inconspicuous Lace Anchors fit comfortably on the inside of your shoe, so you won't have to worry about tying your shoes again and again. Your favorite pair of lace-up sneakers can become slip-ons with Lace Anchors. Best of all, they stay in place day after day, so you can rely on them and ditch your bows. Get the No Tie Shoelace Locks – Lace Anchors 2.0 – Never Tie Your Shoes Again(Completes 2 Pairs of Shoes) for only $9.09. 
Create simple hassle free slip-ons

Works with almost all shoes and laces

No more bows or knots, locks your laces in place.

Made with extremely durable fiber filled resin
This post contains affiliate links.