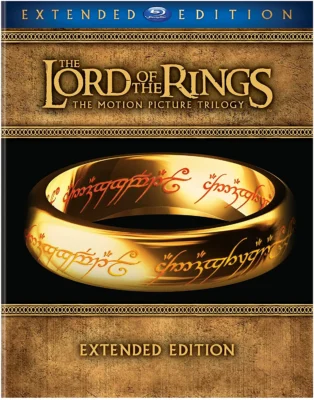 Save on The Lord of the Rings and more.
With the extended edition of Peter Jackson's Lord of the Rings trilogy, Warner Bros. presents one of the greatest achievements and most ambitious undertakings in film history, all in one incomparable boxed set. Filled with lush New Zealand landscapes, extraordinary special effects and a star-studded cast, the Lord of the Rings trilogy brings to the big screen the classic fantasy tale of Middle-earth and its myriad residents as lovingly told by author J.R.R. Tolkien. Get this The Lord of the Rings: The Motion Picture Trilogy (Extended Edition Blu-ray) for only $24.99. 
As of 2015, the Lord of the Rings trilogy has earned nearly $2.8 billion worldwide.

With a budget of over $280 million, the entire project took about eight years to complete.

The franchise garnered a record-breaking 30 Academy Award nominations and 17 wins, including Best Picture, Best Director and Best Art Direction.

The final film in the trilogy, "The Return of the King," is the only fantasy film ever to win an Oscar for Best Picture.

Viggo Mortensen performed his own stunts and insisted on using a real steel sword instead of a lighter aluminum replica.

Christopher Lee was the only member of the cast and crew ever to have met J.R.R. Tolkien.
This post contains affiliate links.