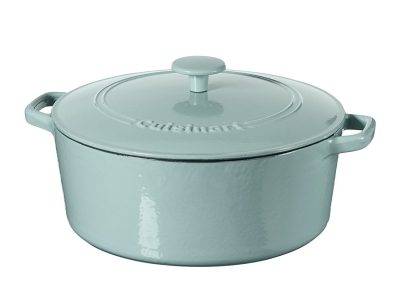 This is a deal that really tempts me, minimalist or not! I love cast iron cookware and this collection by Cuisinart is just gorgeous. Discover the entire collection: chicken fryer, 7 quart cooker, and 5.5 quart cooker, all discounted for Amazon's Deal of the Day.
"The first rule of Cast Iron Cookware is the exact opposite of the first rule of Fight Club. You have to talk about how much your love it. You have to blog about it, tweet about it, Instagram it, and film yourself cooking with it. How else do you expect people to know how great you are at cooking with cast iron?"
This post contains affiliate links.