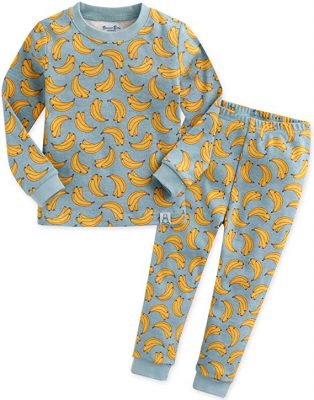 If you have a baby or toddler in your life, you're about to get a cuteness overload! Today on Amazon, save on baby and toddler clothes for boys and girls. Choose from adorable blanket sleepers and soft and cozy pajamas for the 12m to 7T set. These 100% cotton banana pajamas are perfect for your little sweetheart, and they're only $10.49 today. 
– 100% cotton for ultimate softness against the skin.

– Tagless label on the neck helps protect sensitive skin.

– Super wide waist band makes your kids comfortable and painless.

– Banded crewneck ,cuffs and legs.

– Made with high quality cotton, sure you will buy it again.

– For child's safety, cotton sleep sets should always fit snugly. Loose fitting garment is more likely to catch fire.
This post contains affiliate links.