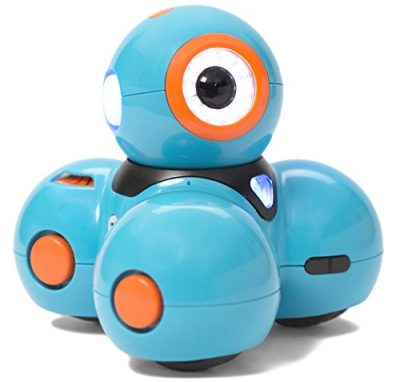 Today's Day of Deals is focused on PC items, but there is stills something great for the kids! Today only, Save up to 50% on kids coding robots and accessories from Wonder Workshop. Remember when you were a kid and thought Teddy Ruxpin was awesome? Kids these days want toys that really take technology to a new level! The Wonder Workshop Dash – Coding Robot for Kids is only $82.99 today!
CREATE: Dash arrives charged and ready to go out of the box. Kids can give Dash Robot voice commands and explore loops, events, conditions, and sequences with the included Dash Challenge Cards. It's more than learning to code.

LEARN: Dash robot offers an open-ended learning platform that makes tech knowledge simple and accessible, helping kids grow into confident creative architects.

COLLABORATE: Wonder League is an encouraging and challenging community where kids can share ideas and build confidence. Wonder Workshop's Robotics Competitions provides opportunities for kids to work together, helping everyone learn and evolve.

GROW: This award-winning Dash robot bundle includes a full set of Dash Challenge Cards, a catapult Launcher kit, and a power adapter. Extend the possibilities even further with Sketch Kit, Building Block Connecters, and more from Wonder Workshop

SCHOOLS: Dash is used in over 20, 000 schools today and expanding rapidly. Material: Plastic.
This post contains affiliate links.