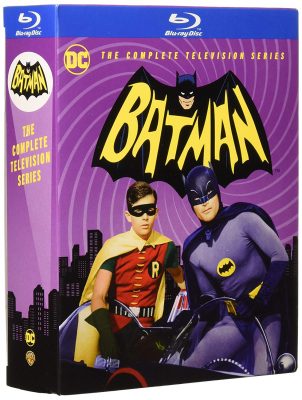 As the weather gets colder, there's nothing better than snuggling up with a great TV show! With today's deal, you won't miss a single episode of your favorites! Click here to save up to 40% on select TV complete series. You'll be able to snap up a great bargain on shows like Full House, Fringe, the Originals, Vampire Diaries and more! Click here to snag Batman: the Complete Television Series for only $45.99.

TV's iconic Dynamic Duo has been captured, along with a legion of abominable archenemies in a POW-erful numbered limited-edition collection. Featuring ALL 120 original broadcast episodes, ever popular guest stars like Julie Newmar and Cesar Romero, The Adam West Scrapbook, complete episode guide — and exploding with over 3 hours of all new extras — you can bring home all the crime fighting action that won generations of fans!
This post contains affiliate links.