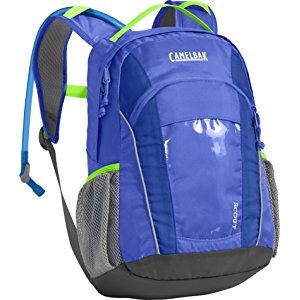 It's a great day for outdoor deals on Amazon! Today only, save up to 40% on select bottles and packs from Camelbak. Choose from water bottles, backpacks and hydration packs and prices start at only $8.50.
Bicycle enthusiast Michael Eidson, was competing in a 100-mile road race in the grueling summer heat of Wichita Falls, Texas. Water is vital to surviving the race, and there are few places to refill a water bottle. Eidson, an emergency medical technician by trade, decided to fill an IV bag with water and slip it into a white tube sock. This invention was the beginning of Camelbak and the art of hydration of the go.
This post contains affiliate links.