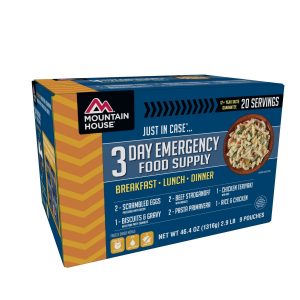 Today only, save up to 40% on Mountain House Emergency Food Supply! Buy one of these and you will be fully prepared for the zombie apocalypse. Choose from a 3 day supply for $38.99 or a 4 day supply for $48.99.
30 Year Taste Guarantee

Allergens: Soy, Milk, Wheat, Egg, Coconut

Great for emergency preparation, camping trips, and RV expeditions
This post contains affiliate links.