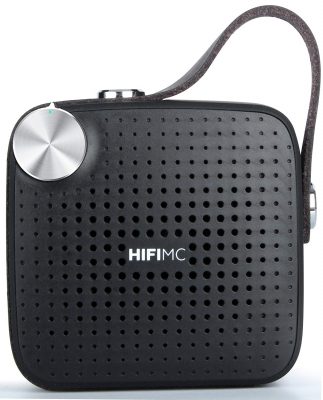 The HIFI MC Micro Music System is much more than a Bluetooth speaker. Of course, it features full Bluetooth functionality for music playback and speakerphone, but that is just the start of what it can do. It's a complete, full-fledged music system that also includes FM radio, a media player that plays songs from removable flash memory, and of course, an auxiliary connection. Best of all, it sounds absolutely amazing, is small enough to fit in your pocket and priced to fit almost any budget. Get it today for only $17.99. 
LOUD ROOM FILLING CRYSTAL CLEAR SOUND & POWERFUL BASS – Distortion-free even at maximum volume

WATER RESISTANT IPX5 rainproof, splash proof, dust proof & sand proof – The HIFI MC Micro is IPX5 certified to resist gentle water spray & splash but cannot be partially or fully submerged

FAST & EASY WIRELESS BLUETOOTH PAIRING – Compatible with all Bluetooth-enabled devices including smartphones, laptops and tablets

LONG LASTING BATTERY LIFE FOR BETTER WIRELESS AUDIO – Up to 8 to 10 hours playtime at ½ volume on a full charge

BUILT-IN MICROPHONE – For hands-free speakerphone calls from smartphones
This post contains affiliate links.