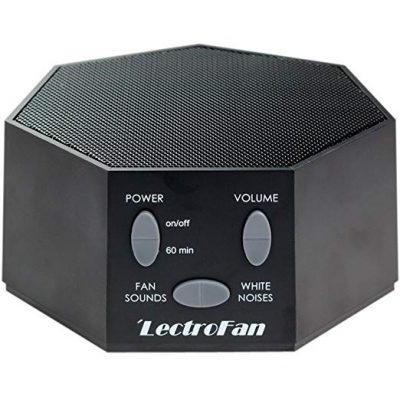 Today only, save up to 35% on Sleep Products! The selection includes supplements and products especially designed to bring your body back into a restful balance. My family is addicted to sound machines! We use them every single night and never travel without them. I have heard great things about this brand! Right now, you can get the LectroFan High Fidelity White Noise Machine for $32.47. That's a savings of 35%!
Provides ten fan sounds and ten ambient noise variations, including white noise, pink noise and brown noise

Helps mask disruptive environmental noises so you or your little one can fall asleep with ease. 12 inch cord length

Safe, solid-state design is powered by AC or USB and dynamically creates unique, non-repeating sounds with no moving parts

Precise volume control allows you to set the perfect level for your unique environment. 1dB increment control for 10x quieter –10x louder than fan machines

Also ideal for creating a disturbance-free work area, or just reducing the distracting effect of outside noises for a more relaxing environment, day or night
This post contains affiliate links.