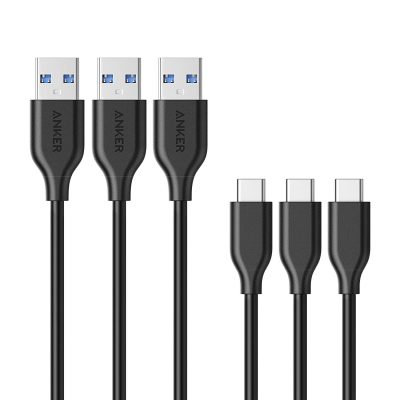 We all need to stay charged to keep up with our busy lives! Today, Amazon is making it easier by offering up to 32% savings on Anker Charging Accessories. This includes not just your basic charger, but wireless chargers and power banks! Get the Anker [3-Pack] Powerline for only $11.19. That's a savings of $4.80.
The Anker Advantage: Join the 10 million+ powered by our leading technology.

Fast Sync & Charge: Charges phones and tablets with USB-C ports at max speed. Offers SuperSpeed transfer of 5 Gbps—transfer an HD movie in under 5 seconds. (Does not support full speed charge for Nexus 5X or 6P).

Reversible Connector: USB-C's user-friendly design lets you insert the connector the right way, every time.

Ultra-Durable: Lasts 5X longer than other USB cables. Aramid fiber reinforcement makes it stronger and more durable. Uses a 56KΩ pull-up resistor for incredible safety and reliability.

What You Get: 3 X Anker PowerLine USB-C to USB 3.0 Cable (3ft including both ends), welcome guide, our worry-free LIFETIME WARRANTY and friendly customer service.
This post contains affiliate links.