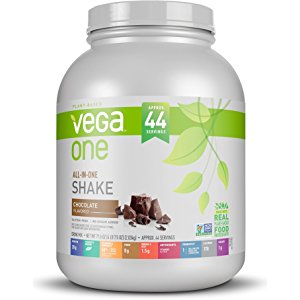 More healthy diet support from Amazon! Today only, Save up to 30% on Select Vega products! Choose from multiples combos and flavors, all with the top nutritional plant-based support Vega offers. Prices start at only $15.74, so it's a great time to give Vega a try!
No matter what better means to you, Vega shares the knowledge, nutrition, and inspiration to support your quest to thrive.
Don't worry—better isn't an all-or-nothing challenge. Vega's approach to better is a little bit different: we believe the best long-term changes happen with small, incremental steps, and that better should be sustainable—in all meanings of the word. This is why we're fans of focusing not on what you should eliminate from your diet, but on what you can add. Start by adding one plant-based meal or dish a day—a smoothie for breakfast, salad for dinner, or soup for lunch—and you'll realize it's much easier than you think to start eating whole, plant-based foods.
This post contains affiliate links.