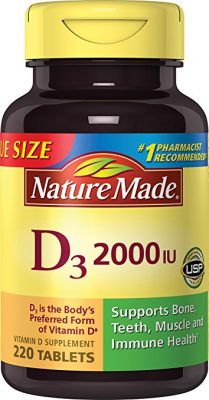 Enjoy healthy savings on Amazon today! Click here to Save 30% on Select Nature Made products. Choose from D3-2000, which supports Bone, Teeth, Muscle and Immune Health, Calcium which helps build and support strong bones, and Fish Oil which helps support a Healthy Heart.
About Nature Made
For 45 years, we have made quality at Nature Made our top priority. From ingredient sourcing, to strict compliance with current good manufacturing practices, to our third-party verification approach, we believe it is our responsibility to lead in delivering quality products and a quality consumer experience.
This post contains affiliate links.