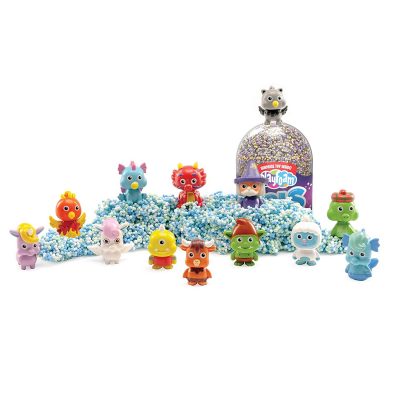 How adorable are these! Today only, Save up to 30% on Easter basket stuffers for early learners. Prices start at only $5.59 and include items from Educational Insights and Learning Resources. Get the Educational Insights Playfoam Pals Fantasy Friends 6 Pack for only $16.49 today! That's a savings of 25% and this toy has great reviews.
Original Playfoam with a collectible toy! Open a world of Playfoam pals and collect all 12 fantasy friends from series 4. Each Playfoam pal Pod includes 1 pal. Be on the lookout for the rare Wizard pal, Hank!

Squishy, squashy Playfoam! Each mystery Pod is packed with a magically mixed 3-tone mix of award-winning squishy, squashy Playfoam for hours of hands-on, unplugged play! Kiddos 3 and up, can squish, squash and sculpt their way into imaginative play and develop social and communication skills along the way.

Playfoam never dries out! Play foam's non-toxic, no-stick formula never dries out, so the creativity never ends!

Perfect gift for 5 and up! Educational Insights Playfoam pals make the perfect gift for boys and girls ages 5+.

Our playful promise: Educational Insights stands proudly behind our playful products, That's why we offer a 365 day risk-free guarantee on every purchase!

Made by Educational Insights: Since 1962 Educational Insights has been creating toys and games that ignite the spark in every child.
This post contains affiliate links.