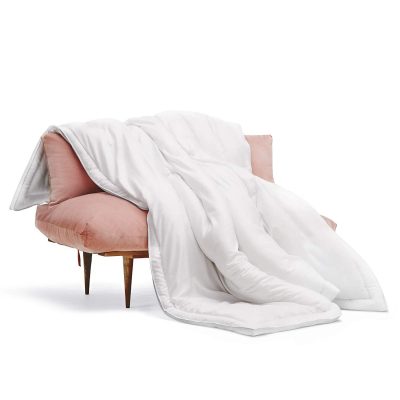 Time to upgrade your bedding? Click here to save 30% on Buffy Cooling Comforters. They have amazing customer reviews and start at only $84! 
Silk-soft, ultra-light premium eucalyptus fibers make it uniquely fluffy and light

100% eucalyptus fabric shell—uses 10x less water to produce and feels softer than cotton.

100% recycled PET fill—BPA-free bottles are diverted from landfills and transformed into a material that's even comfier than down.

Experience a whole embrace of fluffy fibers, fine thread-count, and calming weight.

Support your skin with naturally-soothing, moisture-wicking, temperature-regulating eucalyptus fabric that's produced in a closed loop system and is Oeko-Tex certified free of harmful chemicals.

Sleep cleaner with antimicrobial materials that keep dust, mites, and mold out. The Queen dimensions are: 90 x 94
This post contains affiliate links.