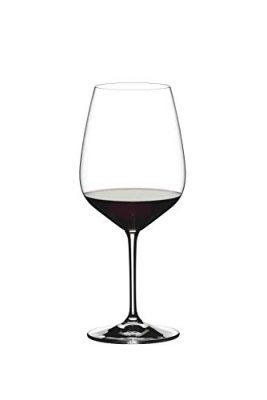 Amazon's Deal of the Day is 25% off fine Riedel glassware! 'The finest glasses for both technical and hedonistic purposes are those made by Riedel. The effect of these glasses on fine wine is profound. I cannot emphasize enough what a difference they make'. (Quote: Robert M. Parker, Jr. The Wine Advocate).
Sst – see, smell, taste – glasses designed for the optimum enjoyment of wines

Machine blown crystal Cabernet glasses

Grape varietal-specific bowl with delicate rim

Dishwasher safe
This post contains affiliate links.