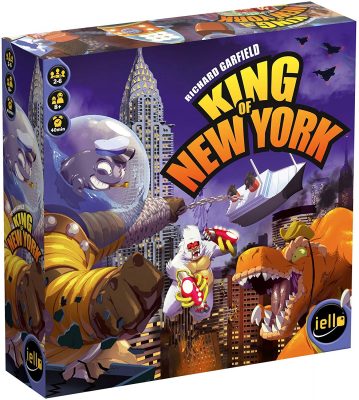 Strategy board games area always a great idea! Make family game night even better with some new challenges! Today only, save 25% on popular strategy board games. The selection includes lots of great games starting at only $6.89! Get the King of New York Board Game for only $28.61! That's a savings of 43%!
For 2-6 players

60 minute playing time

Incredible Artwork By Regis Torres

Simple, Fast-Paced And Lively As King Of Tokyo, With More Depth And Decisions To Be Made

Simple, fast-paced and lively as King of Tokyo, with more depth and decisions to be made

Takes about an hour to play

For 2-6 players

Incredible artwork by Regis Torres
This post contains affiliate links.