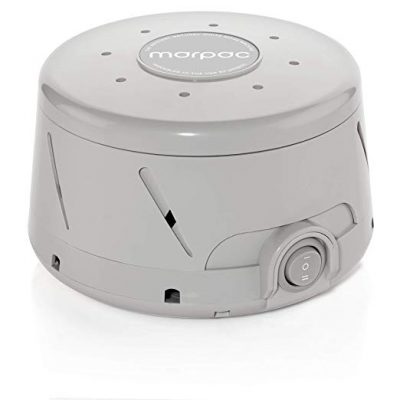 This is one of my absolute favorite products of ALL time! Today only, Save 25% on Marpac Noise Machines! We never travel without these and we have one for each bedroom at home. We have a house full of light sleepers and in our small house we have to do everything we can to preserve sleep. These really do the trick! This is the model we own: Marpac Dohm Classic White Noise Sound Machine, only $31.47 today. 
Two speeds – dual speed motor, unique asymmetrical fan, and acoustic housing create the soothing sound of rushing air, the Marpac Signature Sound, without the disturbance of actual moving air.

Customized sound – acoustic housing and dual speed fan allow for fully adjustable tone and volume control for a personalized sound environment.

Voltage – 120 V, for domestic use only.

Guarantee – backed by a one-year limited factory warranty and the always exceptional Marpac customer service promise.
This post contains affiliate links.