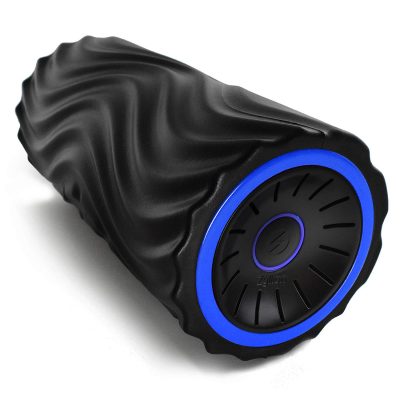 Just in time for Father's Day, save 20% on Zyllion Massage Products today! The Zyllion ZMA-22 Vibrating Foam Roller is designed to deliver a true sports therapy massage experience. Our foam roller with 4 vibration intensity options treats muscle knots and soreness more effectively than standard foam rollers. Choose the intensity level that best suits your needs for a deep tissue massage that will soothe your post workout myofascial trigger points. The ridges in our foam roller have been designed to mimic the hands of a sports massage therapist with three types of pressure zones so that you can tailor your massage experience. Get the Zyllion Vibrating Foam Roller with 4 Intensity Settings for $55.95 today. 
RECHARGEABLE: Lithium-ion batteries charge quickly. The average run time at highest intensity is 2.5 hours, lasts longer at lower intensities. Charger is included.

HIGH DENSITY FOAM: Helps to transfer the vibrational massage to your muscles and helps target your trigger points for effective myofascial release. Select from four vibration speeds to apply the intensity that you need to target sore muscles and joints.

SPORTS MASSAGE THERAPY: The spring and density of our foam is designed to feel like human hands to give an authentic massage therapy experience, 3 unique zones of foam ridges mimic the pressure applied by the palms, fingers, or fingertips of a massage therapist.

DURABLE MATERIALS: Will be able to stand up to those rough trips to the gym. Comes with a sturdy travel bag for your foam roller.

RELIABLE SELLER: Your 100% satisfaction means the world to us. There is a 90-day window in which you can return your massager for any reason. No questions asked. We will even pay for your return shipping. If anything happens to your device within a 1-year period, we will send you a tested replacement model at no cost to you.
This post contains affiliate links.