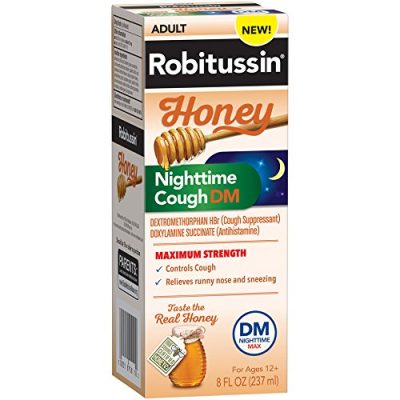 NEW Robitussin Honey Nighttime Cough DM Max liquid cough medicine, 8 fl. oz. bottle

The honey you love, plus the powerful cough and cold relief you need

19.2% of every dose contains real, grade A, True Source Certified Honey

This multi-symptom formula puts coughs to bed with active ingredients Dextromethorphan HBr (cough suppressant) to help control the urge to cough to help you sleep and Doxylamine Succinate (antihistamine) to relieve runny nose, sneezing, itchy and watery eyes, itchy nose and throat associated with hay fever or upper respiratory allergies

Certified gluten-free and contains no artificial colors
This post contains affiliate links.