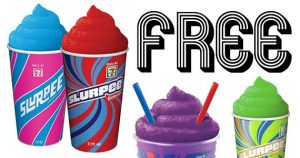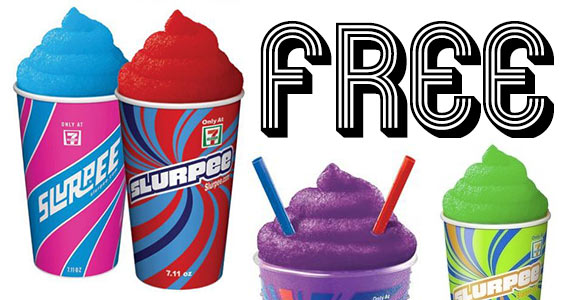 Free Slurpee at 7-Eleven and Speedway – Download the 7-Eleven or Speedway app, then visit your local 7-Eleven, Speedway or Stripes store now through July 11 and get a free small Slurpee. Scan the app at checkout. If you don't want to download the app, free Slurpee Day is open to everyone on July 11.
Free BioSteel Sports Hydration Drink at Stop & Shop and Giant Stores – Add an offer for a free BioSteel Sports Hydration Drink to your Stop & Shop or Giant Stores account. Must load today (July 2) but is redeemable through July 14.
Free Oikos Blended Yogurt at Kroger – Load an offer for a free Oikos Blended Yogurt to your Kroger (or Kroger affiliate) account. Expires July 31.
Free Can of Serious Bean Co. Beans – Click the Print Now button to print a coupon for a free can of Serious Bean Co. beans.
Free Custom Sticker Makers Sample Pack – Complete the form to get a free sample pack of Custom Sticker Makers stickers.
Free Recipes and Coupons from Betty Crocker — Sign up here for Betty Crocker's email club and get lots of recipes and tips plus free samples and awesome savings! 
Free Subscription to Entrepreneur Magazine — Sign up here for your free subscription to Entrepreneur Magazine, while supplies last. 
Free Brave Robot Ice Cream After Rebate — Purchase a pint of Brave Robot Ice Cream and then submit this form to get your free rebate, for a limited time only.
Free 4×6″ Prints at Walgreens — To get your five free 4 x 6 prints, simply add them to your cart and check out using coupon code: 5NEW4X6. Select in store pick-up to skip shipping costs! 

Free Juice, Gifts, & Swag from the Old Orchard Fan Club — Sign up here for the Old Orchard Fan Club and start earning points to redeem for prizes like free juice, tote bags, lip balm, and more. The tasks to earn points are really simple.
Free Medley Home Fabric Swatches — Click "Add swatch" and continue to add samples you'd like before clicking "order" to complete the request. 
Free Garlique — Fill in this form for your chance to try Garlique for free. 
Free Tesla Supercharging July 1-4 — Free Tesla Supercharging at select travel routes across the Southwest from July 1 through July 4. Click here for the details. 
Free Sample of Teaniru Tea — Look for the "Try Free Samples" button at the bottom of the page and follow the prompts to complete your request. 

Free Cinnabon BonBites + Free Birthday Treat — Sign up here with Club Cinnabon and four free BonBites upon sign up and a free birthday treat when your special day rolls around. 
Free Box of Garnier Olia Hair Color — Purchase a box of Garnier Olia Hair Color and submit your recept to claim your rebate. You can find this product at Walmart, Target, Walgreens, CVS and many other retailers.
Free Stuff from Gratsy
—
Download the Gratsy iOS 
or 
Android app,
Next, register, fill out your profile and just check in regularly while you wait for all the free offers to come up!
Free Key at minuteKEY Kiosks —
Visit your local minuteKEY kiosk at Lowe's or Walmart and use coupon code
SOLS5E89ED
to get a free key! This offer is valid for the first 10,000 uses or it expires on 6/30.
Find a minuteKEY Kiosk here. 
Free Ice Cream Magnet Craft Activity —
Bring the kiddos to JCPenney on Saturday, July 9th between 11AM and noon to create a Magnet Craft Activity.
Click here for the details.
Free 4th of July Printable Activity Pack for Kids — Click here to download and print your free 4th of July printable activity pack for the kiddos! Available for a limited time.
This post contains affiliate links.