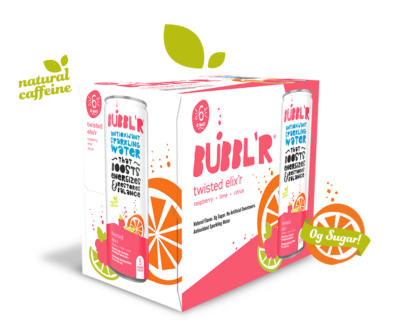 Free Lysol Welcome Back Pack for Teachers 
–
Lysol is offering a free Welcome Back Pack for teachers
. Included in the pack is four educational Posters (18"x24") including: handwashing, covering coughs and sneezes, staying home when sick; one sheet of HERE for Healthy Schools stickers; one sheet of germ hotspot stickers; and one mirror cling.
Free 8×10 Photo Print at Walgreens  — Add the print to your cart and check out with this coupon code and in store pickup: FIREST-DAY-PIC to get it for free!
Free Class at Gymboree Play & Music — Bring your little one for a free class at Gymboree. Click here to find your location and choose a class. Your first one will be free for a limited time.
Free Tales of Donkey Ollie DVD — This looks like a cute DVD for kids! Click here to request your free Tales of Donkey Ollie DVD. Available for a limited time, while supplies last.
Free Bottle of Super Coffee After Rebate — Purchase a Super Coffee drink from the store and KEEP your receipt. Then sign up via this link and you can request a rebate making it free!
Free Head Kandy Heat Protectant Spray — Click here to order your freebie! You'll need to sign up for SMS alerts, enter your mobile number, and reply "Y" to sign up. They will then send a promo code, and you can use it at checkout. You must also remove shipping insurance to make your total $0.
Free viewing of the Paper Moon — For a limited time only, download and watch Paper Moon for free. 
Free Personalized Birthday Phone Call from a Nick Jr Character – Join the Nickelodeon Birthday Club and click "schedule a call" to set up a free birthday phone call for your child. 
Free Glade PlugIns Scented Oil Warmer at Meijer — Pick up ae Glade PlugIns Scented Oil Warmer for $1.99 at Meijer, and use this $2.50 Glade Digital coupon to make it free!
Free Make it Yours Creativity Workshop at Lego Stores August 19-20 — Scroll to the "Book Now Link" under the Make it Yours upcoming workshops. Follow the prompts to RSVP!
Free Samples from Sampler — Sign up here for samples from sampler. Past Samples include: Bonkers Cat Treats, Garnier Miracle Nectar Leave-in Treatment, Free BIC EasyRinse Razor Coupon & more!
Free Sample of Fairy Laundry Detergent Sheet — Sign up here for a free Fairy Detergent Sheet Sample, while supplies last. 
Free 5″x7″ Photo Cards at Walgreens + Free in store pickup — Add your six  5″×7″ premium photo cards to your cart & check with the promo code: PREMCARDSto make it free (a $20.99 value!)
Free Smoothie Every Day This Week at Tropical Smoothie Cafe — With a food purchase, get a free smoothie each day this week! All you need is to Join Tropic Rewards for the Tropic Fan Fest.
Free Mr. Food Back-to-School Kids Recipe eCookbook — Sign up here for the ABC's of Back-to-School: 26 Kid-Friendly Recipes from Mr. Food Free eCookbook, including breakfast, snack, lunch, dinner and dessert recipes. 
Free Candy or Snack Item at Staples — First, simply Download the Staples Connect app for iOS or Android, register/login with your Staples account. Next click wallet, and refresh offers so that you find one for a Free Candy or Snack Item up to $5.99. Expires 8/19.
Free Sample of CeraVe Moisturizing Cream — Click here to request your free CeraVe Moisturizing Cream sample, while supplies last. 
Free VICHY Neovadiol Meno 5 Serum Sample — For Peri & Post Menopause, get a free sample of VICHY Neovadiol Meo 5 Serum here!
Free Copies of the Eagle Books Series — Click the dropdown for "material type" and choose "book". Then in the "search for text" spot type in 997956 for book 1, 998265 for book 2, 998449 for book 3 and 998450 for book 4, with quantity of 1, add to cart and check out to complete your request.
Free roller skating for kids — Locations across the country have free roller skating for kids. Some require skate rentals. Click here for the info! 
This post contains affiliate links.