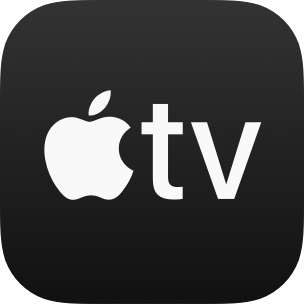 Free 2-month Apple TV+ Subscription – Head to Groupon and get a free 2-month subscription to Apple TV+. Good for new subscribers only.
Free Coffee at Cumberland Farms – Every Friday, get a free coffee of any size (hot or iced) at Cumberland Farms. Good through October.
Free Lifeboost Coffee Sample – Scroll to the bottom of the page and complete the form to get a free sample from Lifeboost Coffee.
Free Socks from Within – Complete the form to get a free pair of socks from Within.
Free Pumpkin Carving Stencils, Activities & More — Lots of fun seasonal freebies from the Pumpkin Lady. You can carve your pumpkin into an actor, a skeleton, a ghost or more
Free sample of L'Oreal Revitalift Triple Power Anti-Aging Moisturizer — Request your free sample by filling in the form here. Available while supplies last.
Free Drink from Starbucks — Link your Delta SkyMiles account to your Starbucks account to earn 150 stars, which can be redeemed for a free drink. Visit either deltastarbucks.com or starbucksdelta.com to get your accounts linked up.
Free #POSITIVITY Moshe Popack Sticker — Fill in this form to request your free #positivity moshe Popack sticker. Available while supplies last.
Free Loop Jewelry Ring Sizer — Click the "get" button to request your free Loop Jewelry Ring Sizer, while supplies last. 
Free Movie with Universal Pictures All-Access — Sign up for the Universal Pictures All-Access newsletter and get a code for a free digital movie. Click "Sign up" on the Facebook Post to get started. 
Free Chicago Bulls Rookie Member Certificate & Badge — Join the Chicago Bulls Kid Nation Club to get a free official Rookie Member Certificate and Badge, redeemable at any Chicago Bulls Home Game.
Free Trailer Truck Toy at Fleet Farm on Saturday — For those of you close to a Fleet Farm, bring your kiddos on Saturday October 15. The first 125 at each location will score a free Trailer Truck Toy. 
Free Light & Fit Zero Sugar Yogurt at Publix — Load this coupon to your Publix card and redeem in store for a free Light & Fit Zero Sugar Single Serve Yogurt. This offer expires 11/6.
Free Sunmaid Recipe Booklet — Visit this link to request your free Sunmaid Raisin Recipe Book.  Available while supplies last.
Free Glow Rocks Craft at Michaels — The kids will love this! Visit your local Michael's on October 23rd for a make your own Glow Rocks event. Click here for all the details. 
Free sample of Degree Dry Spray — Login or register for Sampler and check to see if this sample is offered to you. Available while supplies last.
Free Streaming James Bond Movies — For Prime Members, you can stream ALL the James Bond movies for free for a limited time!
Free Food & Drinks at Circle K — Choose your region and "view offers". You'll find free food & drink offers that expire October 15.
Free Movie Night Bingo Activity Booklet at Sam's — Visit your local Sam's to pick up a free Movie Night Bingo Activity Booklet at the Freeosk. Available through 10/13 while supplies last.
This post contains affiliate links.