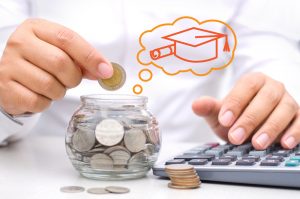 Are you drowning in student loan debt?
In 2015, student loan debt in the United States reached a staggering $1.3 trillion.  Nearly 71 percent of students who graduated in 2015 carried student loans, at an average of over $35,000 per borrower.  For students graduating with professional degrees that number can be substantially higher. 
You May Be Able to Pay Less.
Despite these grim statistics, things are looking up for student loan borrowers.  In recent years, a number of private lenders have begun offering refinancing options on student loans.  These lenders can provide significantly lower interest rates (both variable and fixed) than the original loans. That could mean thousands of dollars in savings for many borrowers.
So what do you need to do to refinance your student loans?
First and foremost, make sure you are current on your payments.  Lenders and other refinancing companies always give preference to low-risk candidates.  They want to see that you are responsible and unlikely to default on your loans.
Second, get informed about your debt.  Do you have federal or private loans (or both)? Are you paying fixed or variable interest?  Do you know the difference?  This may seem like pretty basic stuff, but I was once a student loan borrower and I remember being woefully uninformed about my debt.  Now is the time to get a thorough understanding of your loans so that you can make smart choices as you go through the refinancing process.
Next, start shopping. 
Each lender has different strengths so it makes sense to apply to multiple companies.  You might be attracted to start-ups like SoFi, the largest provider of student loan refinancing and well known for its terrific customer service.  Others might prefer the familiarity of a traditional bank, such as Wells Fargo. 
At the same time, each lender has different criteria to determine eligibility.  Since most recent college graduates are young with a limited credit history, lenders look at other factors to assess credit risk. 
Some will rate you more highly depending on the kind of academic degree you earned.  Let's face it: an engineering grad is probably headed for a higher paying job than someone with a degree in English literature.  Others will judge you by the size of your bank account.  It pays to shop around and give yourself a variety of options.
The good news is that you can apply to as many lenders as you like within a 30 day period and only one inquiry will show up on your credit report.  The bad news is that all these applications are time-consuming and potentially intimidating to a young grad.  And since all lenders offer different terms as well as different rates, it can be hard to get a clear comparison.
Let someone else do the legwork.
One way around that problem is to use a new service called LendEdu.  LendEdu is an online marketplace for student loans and student loan refinancing.  It allows borrowers to apply to up to nine lenders in one fell swoop.  You enter the type of loan you are looking for and then complete a simple application, which takes about five minutes.  You get instant quotes from each lender, complete with estimated monthly payment, interest rate, term length, and type of loan.  You decide which is the best option for you and then complete the application process with the lender you've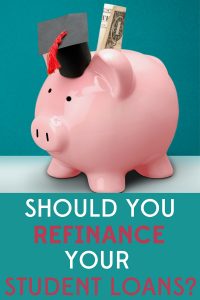 chosen. 
As of this writing, rates start at 1.9%, and the testimonials are pretty impressive.  Some borrowers report saving over $10,000 over the term of their loans. 
LendEdu is a great service for recent college grads and others who may not be savvy about shopping lenders.  But even more seasoned borrowers will benefit from the streamlined process and the time saved.  LendEdu also offers payment calculators and financial tips to help you make sense of your loans. 
One important note about federal student loans: federal loans provide certain protections to borrowers.  For example, if your federal loan payments exceed 10-15% of your monthly income you may be eligible for a program that caps your monthly payment.  Similarly, if you work for a qualifying non-profit organization, you may be able to get forgiveness on the principal of your loan after 120 months of payments. 
If you choose to refinance your federal student loans, you will lose these protections.  However, if refinancing will save you thousands of dollars, that may very well be a worthwhile trade-off.
Are you thinking about refinancing your student loans?