Think your Halloween pumpkin carving skills are impressive? Just wait 'til you see some of the pumpkins on display at The Rise of the Jack o' Lanterns in Los Angeles. You may think that pumpkin vomiting up seeds on your front step is pretty cool, but how about pumpkins that are carved into six-foot tall skeletons? Or pumpkins arranged to look like trees? Or life-size dinosaurs? Be prepared to have your mind blown.
Not your average carved pumpkins!
Master Carver Jon Neill shows off his skills weekly on The Food Network's Halloween Wars. He also enjoys demonstrating how to carve pumpkins. Where you see an ordinary pumpkin, he sees the potential for a work of art.
Here are some other pumpkin creations featured at this amazing exhibit.
Towering 6′ Tall Skeletons
Skeletons Exposed in the Light
Here you can see how these impressive skeletons were carved.
How about these Wizard of Oz pumpkins?
Illuminated by flash, on the left, you can see the artist's handiwork.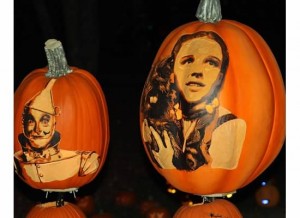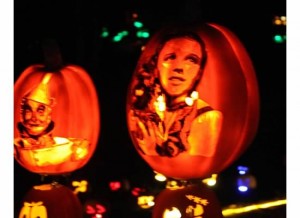 Life-size Dinosaurs Higher Than Your House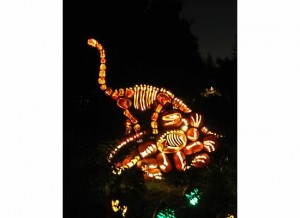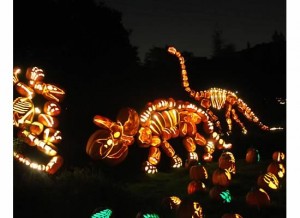 Okay, so you're thinking, "I can't do that on my lawn – there's no room." How about this?
Decorate your trees and landscape.
The picture without the flash, on the right, gives you a better idea of how it was done.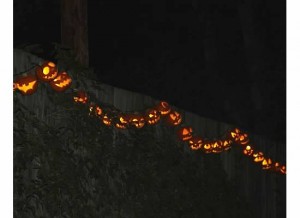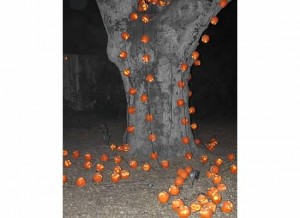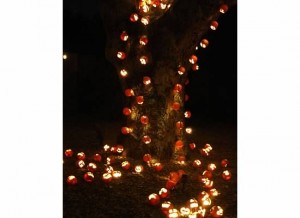 Need more ideas for hand-carved jack o' lanterns – how about these?
  You're not an artist or a sculptor – can you still make impressive pumpkins?  You bet!
Check out these pumpkins from Rise of the Jack o'Lanterns. With a flash illuminating them, these look pretty doable for those of us who aren't "Master Carvers."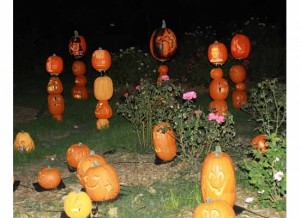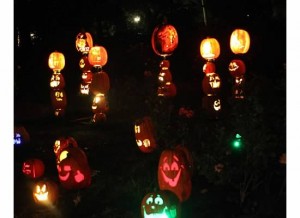 What design will you be carving this year?