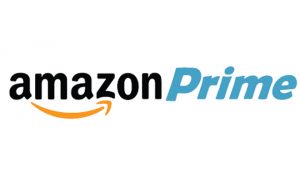 Prime Day is here! And already the deals are looking more exciting than they did last year.
Some things to know about shopping this year's Prime Day:
First, in case it isn't obvious, these deals are only for Prime members. If you don't have a Prime membership, you can sign up for a free 30 day trial here. You can cancel at any time so you can use it just for today if you like.
Even if you don't want to get Prime – or something sells out before you have a chance to buy it – other retailers, such as Target and Walmart, are getting in on the fun by price matching to Amazon on a lot of items. Walmart has also announced free shipping with no minimum today.
There are two kinds of deals available: Spotlight Deals and Lightning Deals. According to Amazon, the Spotlight Deals are the best deals of the day. Lightning Deals are only available for a very limited time, typically a few hours.
Don't wait to buy. Things sell out quickly and then you're out of luck. You will see under each item a helpful tracker which tells you what percentage of that item has been claimed. If it's over 50% you need to pull the trigger!
New deals will be coming up throughout the day so check often. You can see all upcoming deals here. So note the times of any items you really want and set your timer. There is some really great stuff on that list so let's hope we see some unbeatable prices!
If you have an Echo device, you can tell Alexa to make Prime Day purchases for you. You'll even receive $10 off your first purchase of $20 or more. (If you don't have an Echo but want one, you can get it for $50 off today.)
This post contains affiliate links.