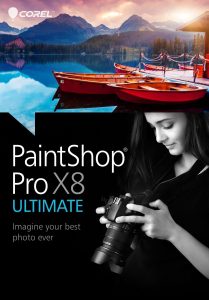 Today only, get the PaintShop Pro X8 Ultimate for only $29.99 (regularly $99.99)! Choose between PC disc or PC download. 
All the versatility of PaintShop Pro, plus our best-ever collection of premium photo software and content

PaintShop Pro X8 is your easier, faster choice for comprehensive photo editing and graphic design.

on1 Perfect Effects 9.5 – Add drama, emotion and impact to your photos with the hundreds of customizable filters and presets

Corel AfterShot 2 – Get control over your entire photo workflow and get serious about RAW – without a monthly subscription

Perfectly Clear 2 SE by Athentech Imaging
This post contains affiliate links.