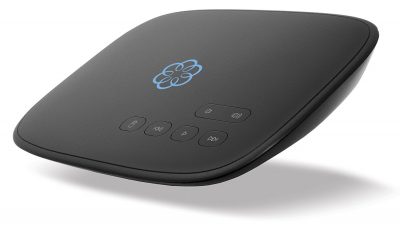 Amazon's Deal of the Day is the Ooma Telo Free Home Phone Service for only $63! (a savings of 26%) Get crystal-clear nationwide calling for free. You pay only applicable taxes and fees. Check out the cool features of this device that allows you to use your home internet for calling! 
Crystal – clear nationwide calling for free and low international rates. Pay only monthly applicable taxes and fees.

# 1 rated home phone service for overall satisfaction and value by a leading consumer research publication.

Ooma Telo seamlessly interacts with your favorite smart products like Amazon Echo and Nest to make your home safer and more convenient than ever before.

PureVoice HD delivers superior voice quality for a consistently great calling experience.

Includes nationwide calling, voicemail, caller-ID, call – waiting, 911 calling and text alerts.

Download the Ooma Mobile HD app and take your Ooma service on-the -go.

Easy install in minutes; works with your high – speed Internet and any home phone.

This post contains affiliate links.