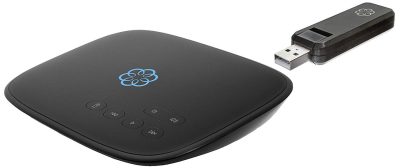 We've been looking for something exactly like this! The smartest home phone is the one that gives you exactly what you want with the greatest savings. That's Ooma Telo. Connect Ooma Telo to your high-speed Internet and regular home phone and get crystal-clear nationwide calling. All you pay are applicable taxes and fees. Click here to get the ooma Ooma Telo Air (FFP) Ooma Telo Free Home Phone Service with Wireless and Bluetooth Adapter for only $79.99 today. That's a savings of $40.
Crystal-clear nationwide calling for free and low international rates. Pay only monthly applicable taxes and fees.

#1 rated home phone service for overall satisfaction and value by a leading consumer research publication.

Ooma Telo seamlessly interacts with your favorite smart products like Amazon Echo and Nest to make your home safer and more convenient than ever before.

PureVoice HD delivers superior voice quality for a consistently great calling experience.

Includes nationwide calling, voicemail, caller-ID, call-waiting, 911 calling and text alerts.

Download the Ooma Mobile HD app and take your Ooma service on-the-go.

Easy install in minutes; works with your high-speed Internet and any home phone.
Backed by 30-day money-back guarantee and extendable 1-year warranty with 24/7 customer support.

Note: The Activation code is on the bottom/back of the actual hardware which is Ooma Telo

Keep your current number for a one-time fee or choose a new number in any available area code for free
This post contains affiliate links.